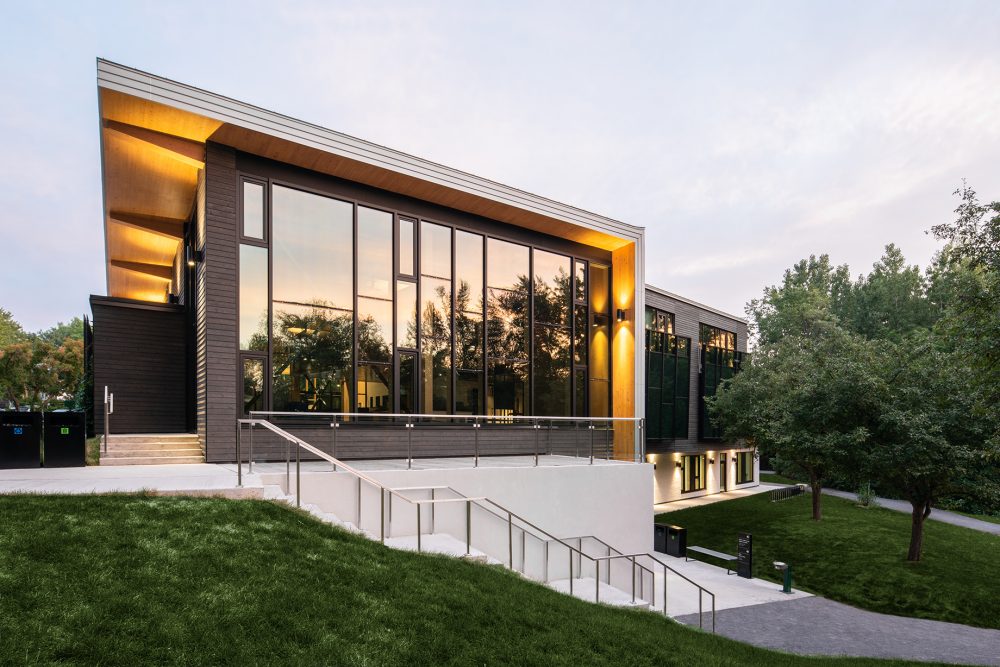 Le Centre d'exploration du Parc de la Rivière-des-Mille-Îles nominated twice for the Prix Cecobois 2021
Designed by Cardin Julien and inaugurated in 2018, the new Center is an important new facility for the City of Laval and houses an interpretation space for the Mille-îles River and its eco-systems while offering citizens educational activities on an annual basis.
The Cecobois 2021 gala rewards Quebec architectural projects that showcase wood. Cardin Julien is pleased to announce the nomination of the Centre in two categories: sustainable development and architectural details promoting sustainability.
One of the project's objectives was to use wood to enhance the project's harmonious integration into the park environment. With a view to a constant correlation with the environment, the team worked on the use of wood from two angles: exterior cladding and the main structure of the building. The wood, present in a very embodied and subtle way (as in the black acoustic panels), provides a warm, enveloping atmosphere and ensures a full experience of communion with nature for all visitors. The building was located in such a way as to preserve the existing mature trees on the site and has obtained a LEED NC 2009 GOLD level certification.
The winners will be announced on February 25.
Thanks to our collaborators Nordic Structures et WSP