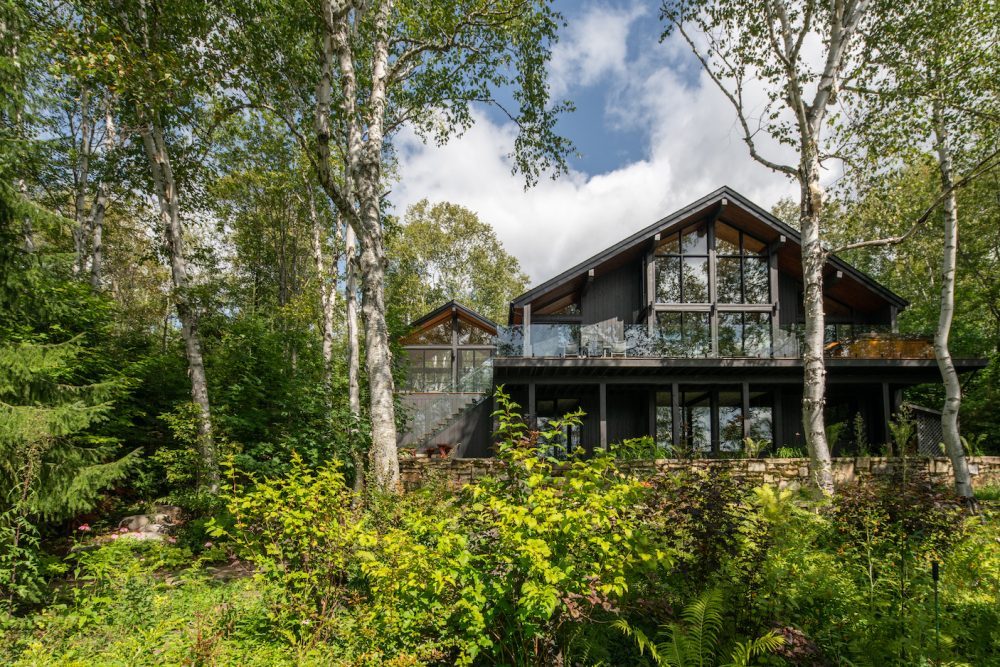 Built more than 40 years ago, the family cottage required modifications to meet the needs of the new owners and make it more comfortable in summer and winter. The family wanted to preserve the existing cachet while creating new up-to-date environments. The addition of outdoor areas to enjoy nature and the creation of spaces to facilitate the departure and arrival for sports activities were at the heart of their priorities.
The cottage was enlarged towards the north and west. To the north, a garage, storage for sports equipment, and a mud room are housed in the new volume. To the west, a new 3-season space extends the days outside. The two new volumes, with dark wood wall cover, take over the existing volume and enrich the initial composition.
The west facade was opened and the fenestration of the kitchen was enlarged in width and height. The main living space is bright from sunrise to sunset.
The kitchen was revised to provide more counter space and more storage. The materiality of the renovated rooms harmonizes with the existing ones, while marking its modernity.
The converted chalet meets all the needs of the family, and does so through all the seasons.