Caisse Desjardins de Longueuil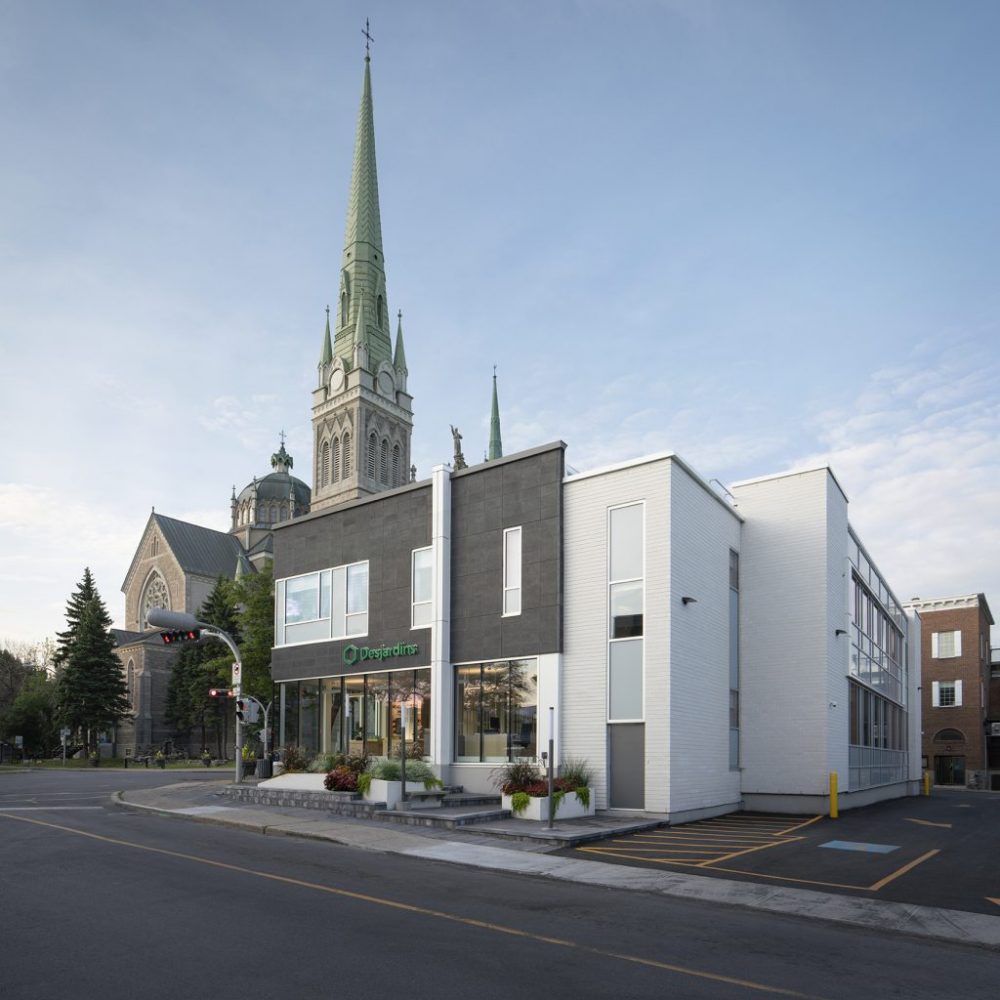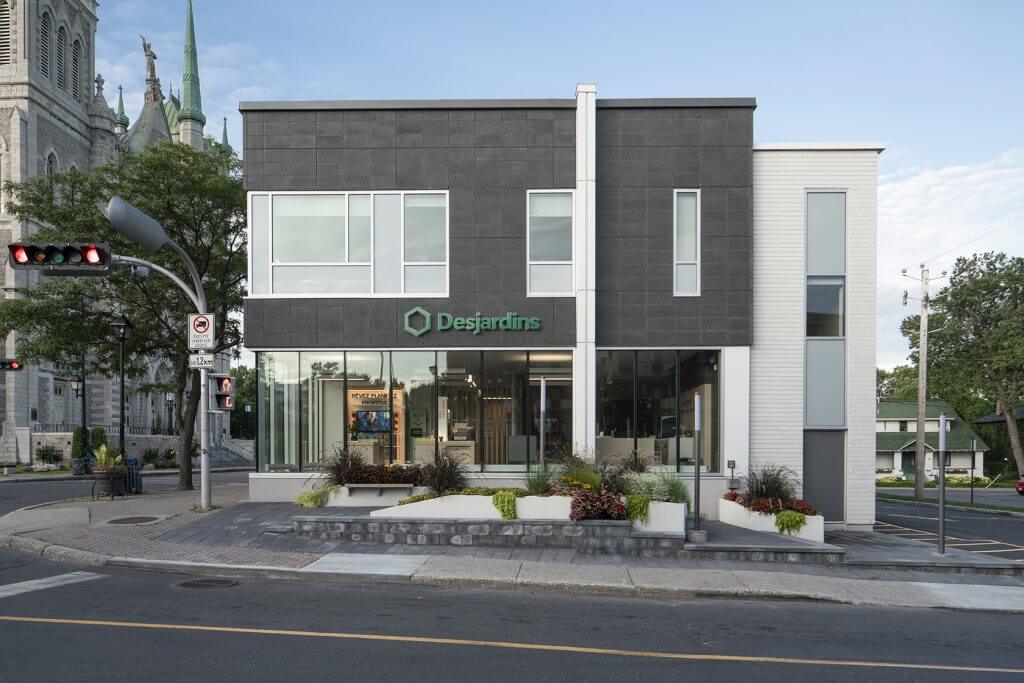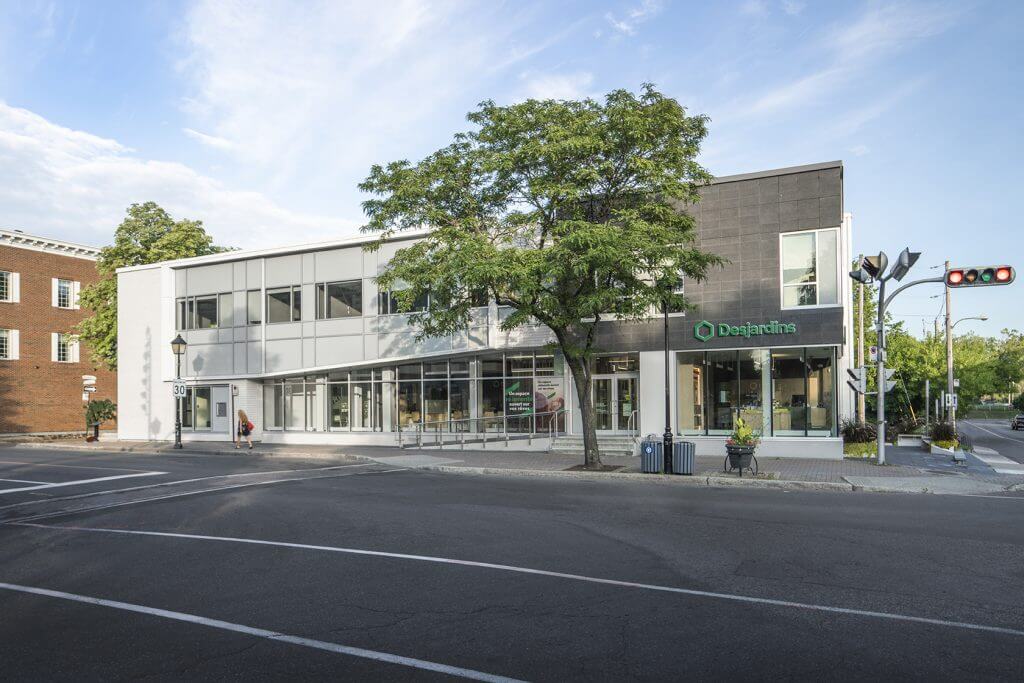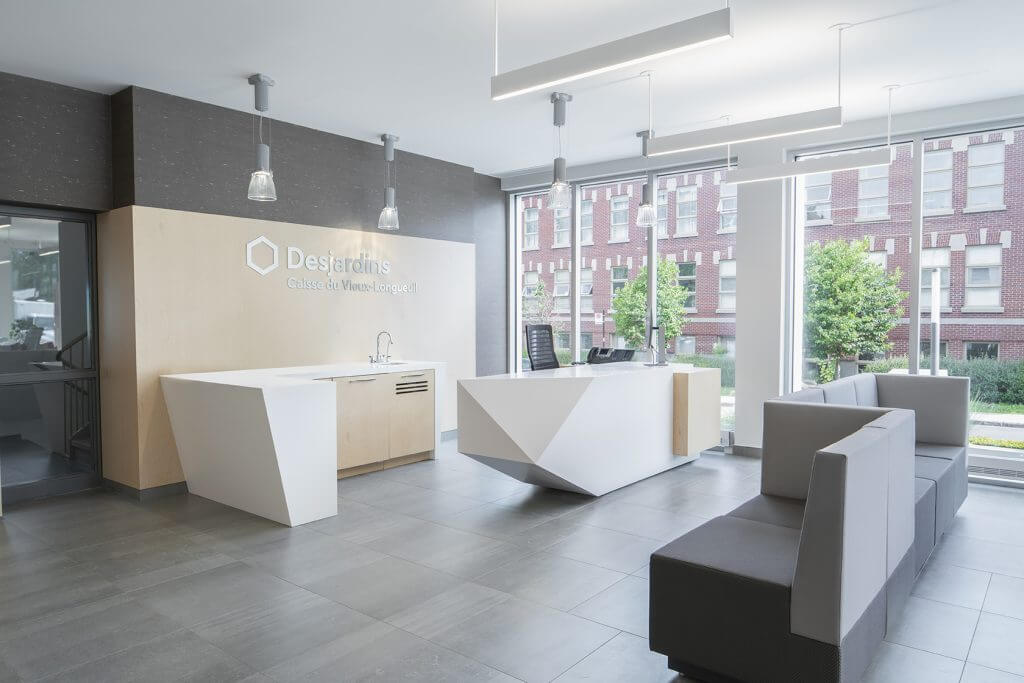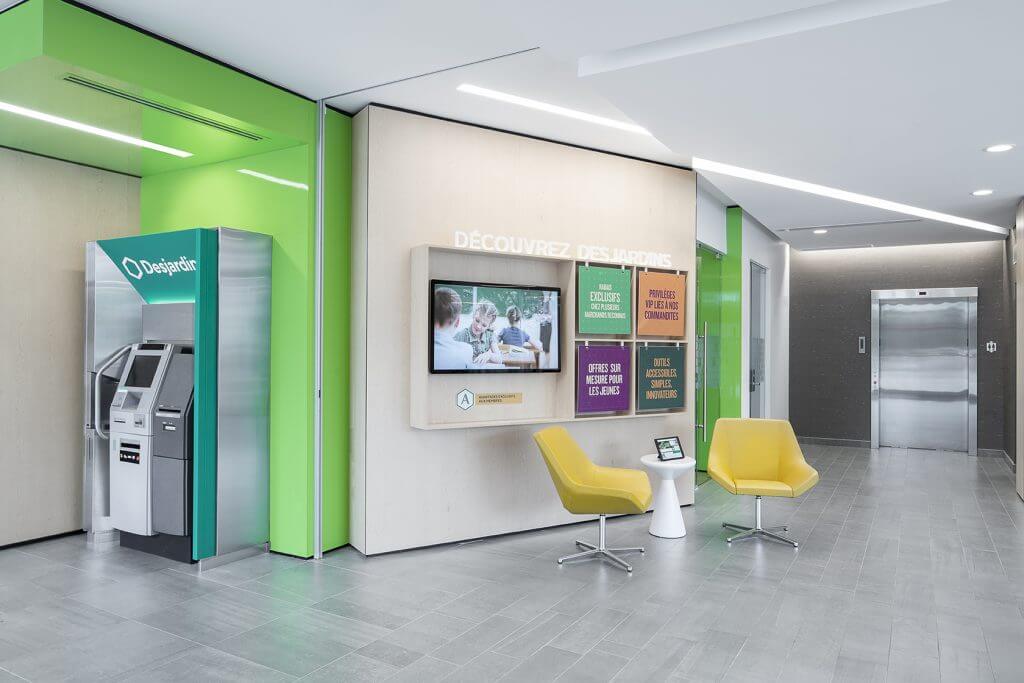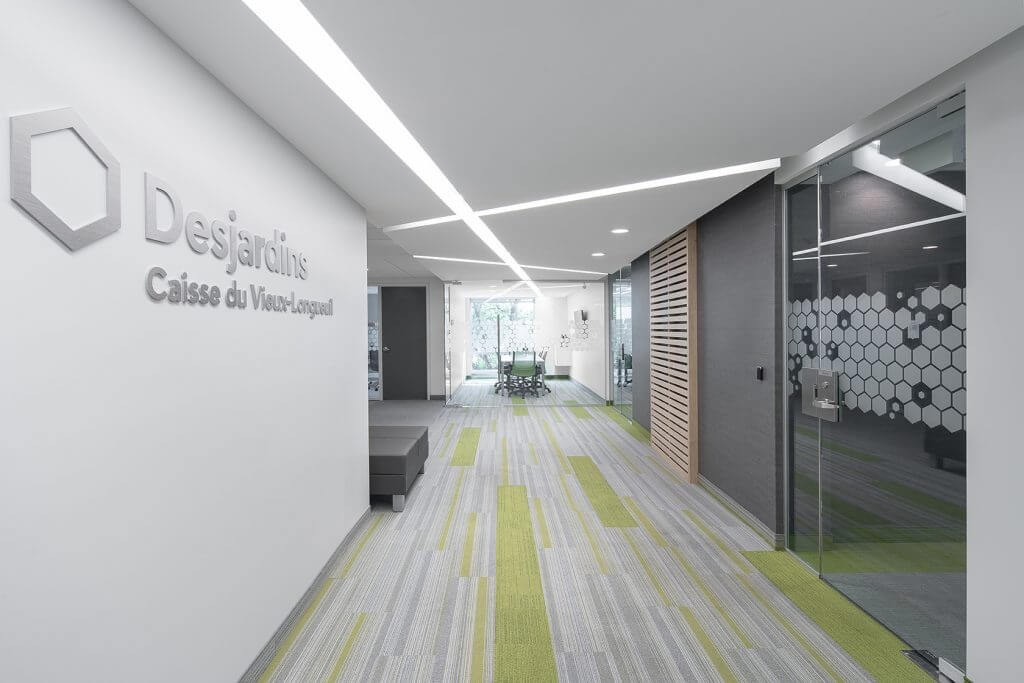 Located in the heart of Vieux-Longueuil, the building that houses the Caisse Desjardins underwent a number of renovations, including an extension, an interior redesign, and a complete facade redevelopment to mirror Desjardins' new vision.
Desjardins' new vision is centred around a customer experience similar to one you might find in a retail setting: while the administrative spaces located on the first floor are more formal, the ground floor offers a warm, laid-back, casual atmosphere that feels more like a boutique than a financial institution.The refreshed interior design promotes more fluid circulation, optimizes the flow of natural light, and brings the space's many functions together in a welcoming contemporary setting.
The prominence of the black cube structure floating just above the ground floor not only calls attention to the intersection, but also highlights the surrounding environment and the Caisse's footprint. The institution's community focus is immediately apparent from the outside, thanks to the addition of a small public square on the Eastern edge of the property. Throughout its transformation, the building was able to remain occupied and open for business.
Caisse Desjardins Longueuil Website