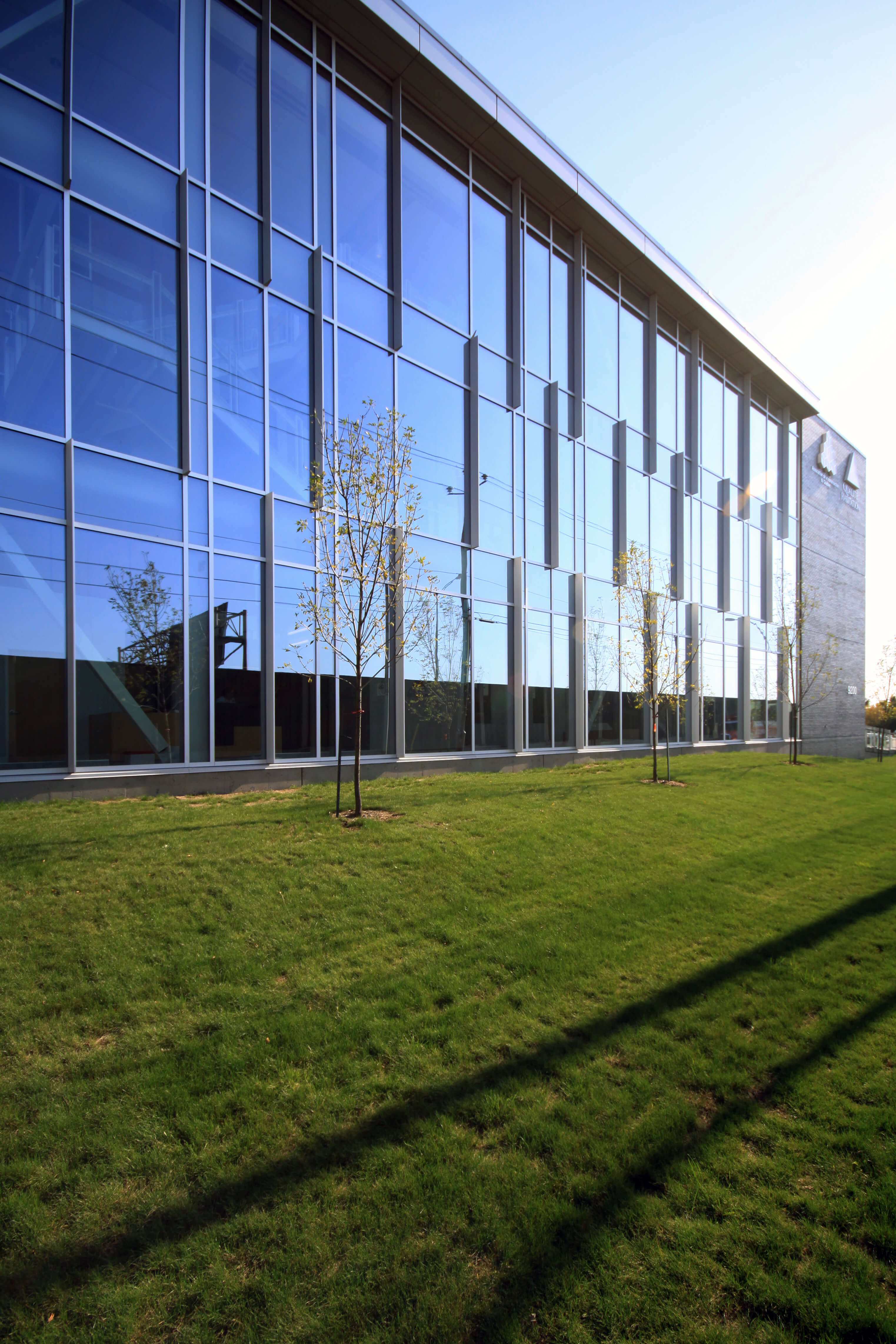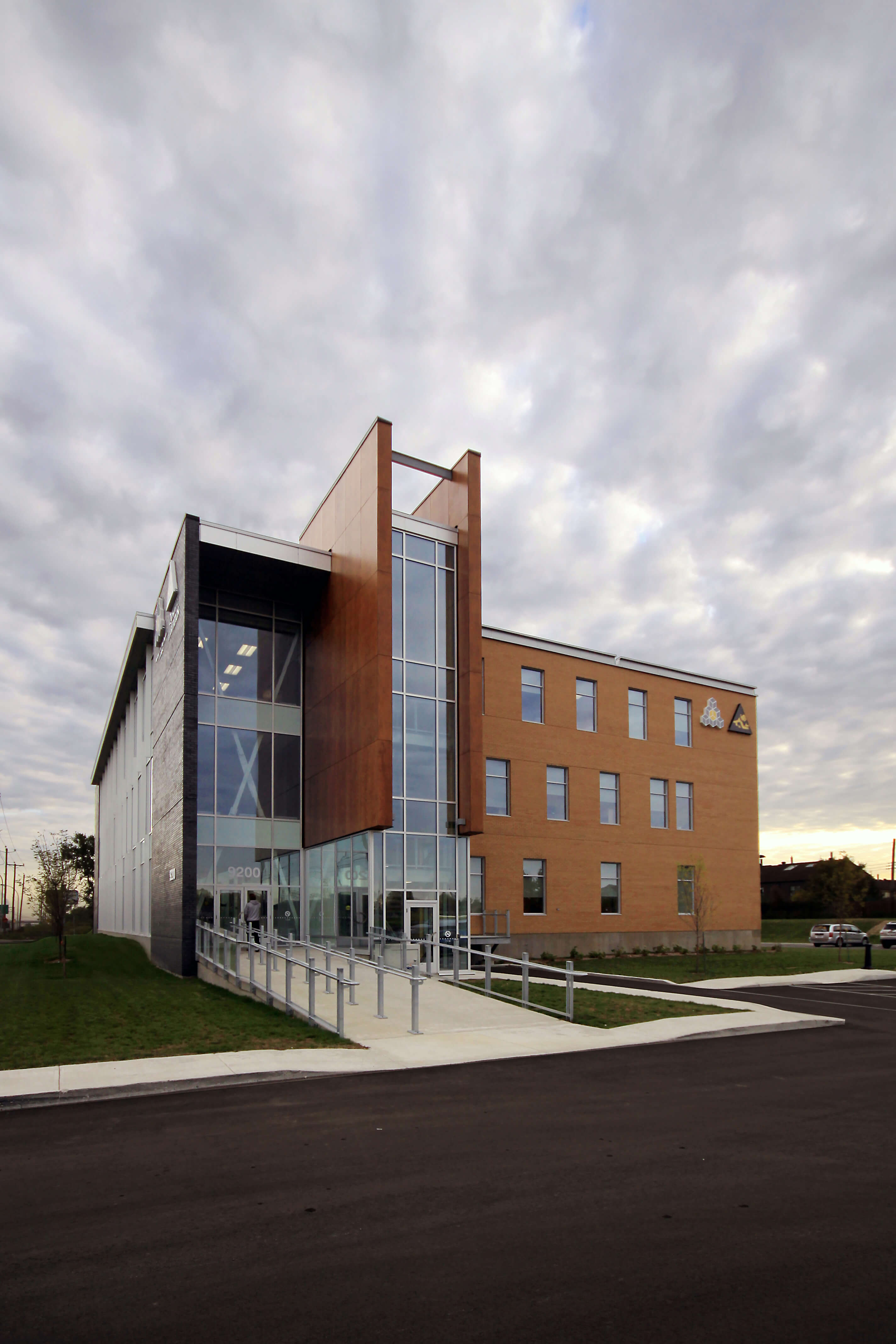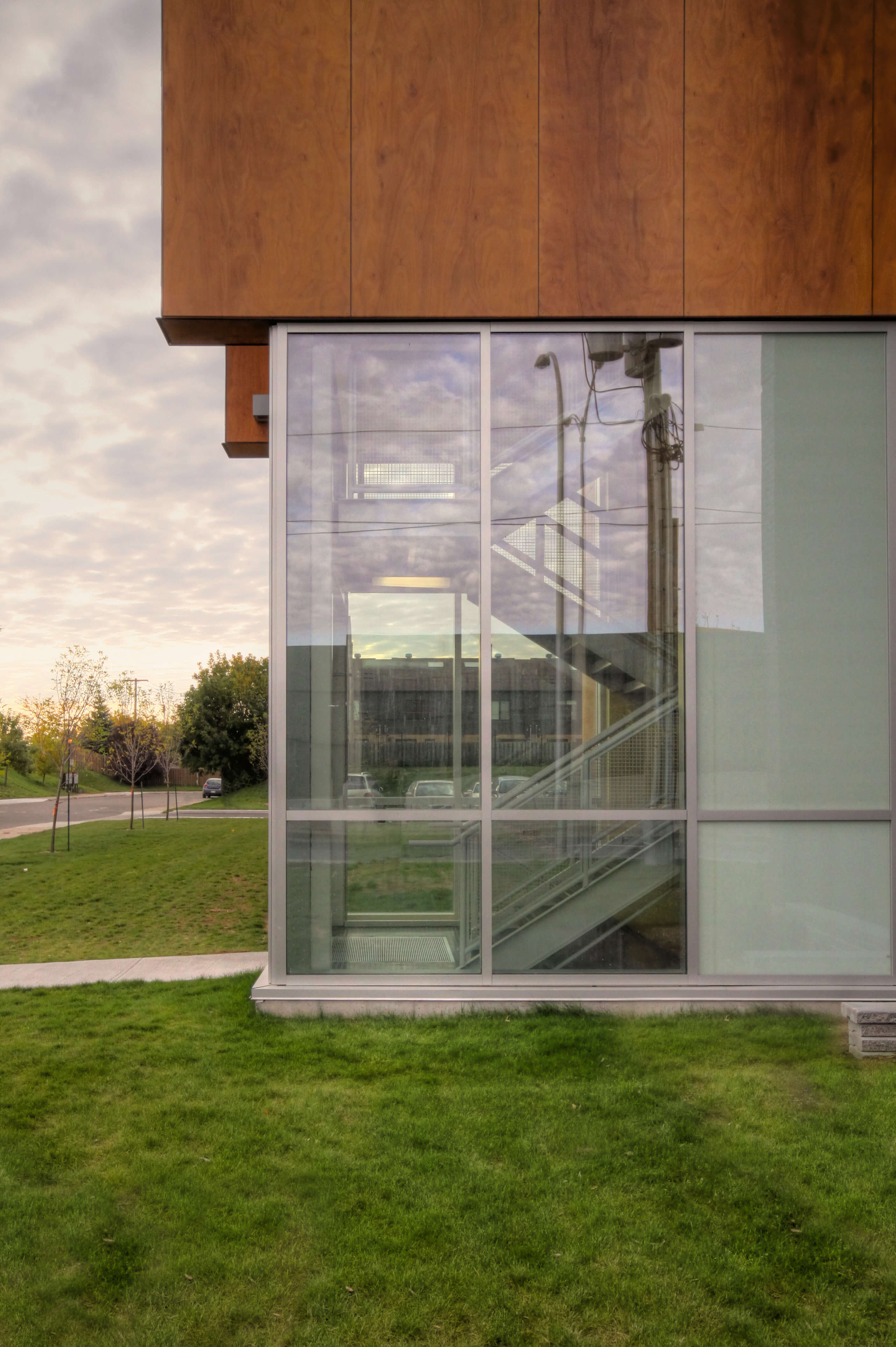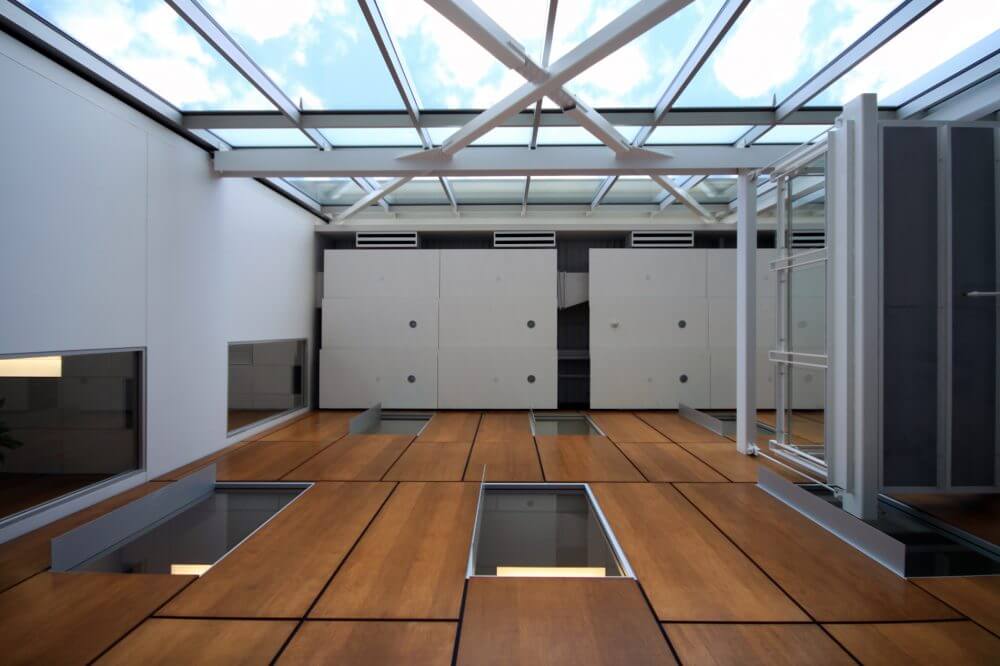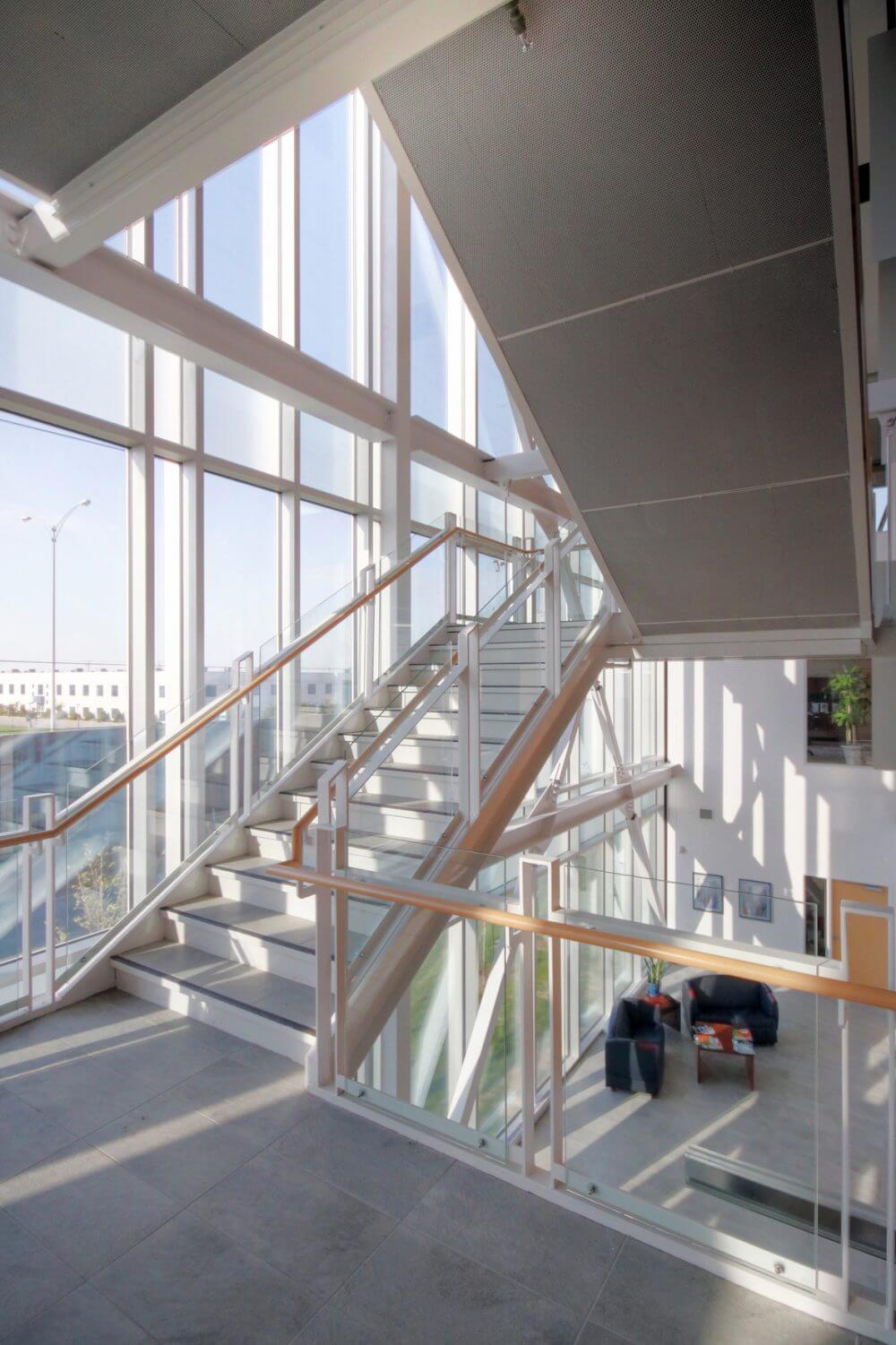 Located in Anjou, the new ACQ headquarters is home to the ACQ service centre and Qualité Habitation.
The building aims to be a perfect example of sustainable development in order to prove to its members, as well as the construction industry at large, that it is possible to achieve a high level of architectural quality without incurring significant costs.
The new headquarters' lobby is its crown jewel. This exquisite hall serves to muffle the sound coming from the Metropolitan Boulevard so it does not reach the office area. Its glass facade lets natural light pour into the lobby and office areas.
This project transforms contextual, environmental, and programmatic constraints into a series of opportunities to create meaningful architecture.
ACQ Website (in French)