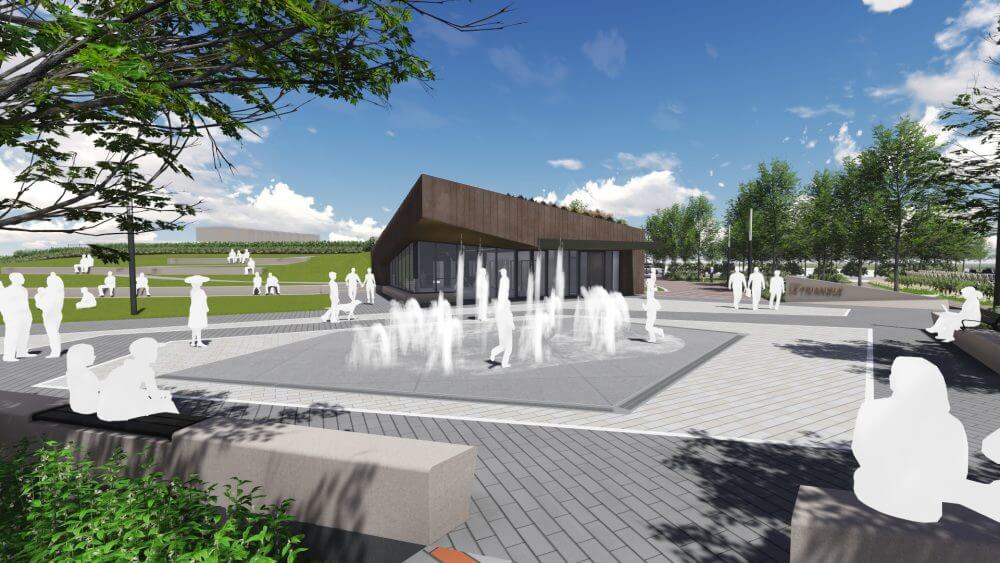 Two park chalets currently under construction for Cardin Julien
Located just East of highway 15 and bordered by Jean-Talon and de la Savane, the Triangle neighbourhood has seen significant residential and commercial growth over the past few years. Building on this trend, the borough put a three-pronged initiative into motion: the extension of the chalet and the construction of a new community garden at de la Savane Park, the construction of a pedestrian walkway across the lot bordered by Jean-Talon, Mountain Sights, and Buchan, and finally, the construction of a new park and chalet at the corner of Paré and Buchan.  

The chalet extension at de la Savane Park is going very well so far. The steel structure and CLT roofs (cross-laminated timber) were installed during the winter, and the project is slated to be completed by the end of summer 2019.

Meanwhile, the construction of a new chalet at Triangle Park, another Cardin Julien project, has just begun. Work should be wrapped up in the fall of 2019.

The winds of change are breathing new life into this developing neighbourhood !