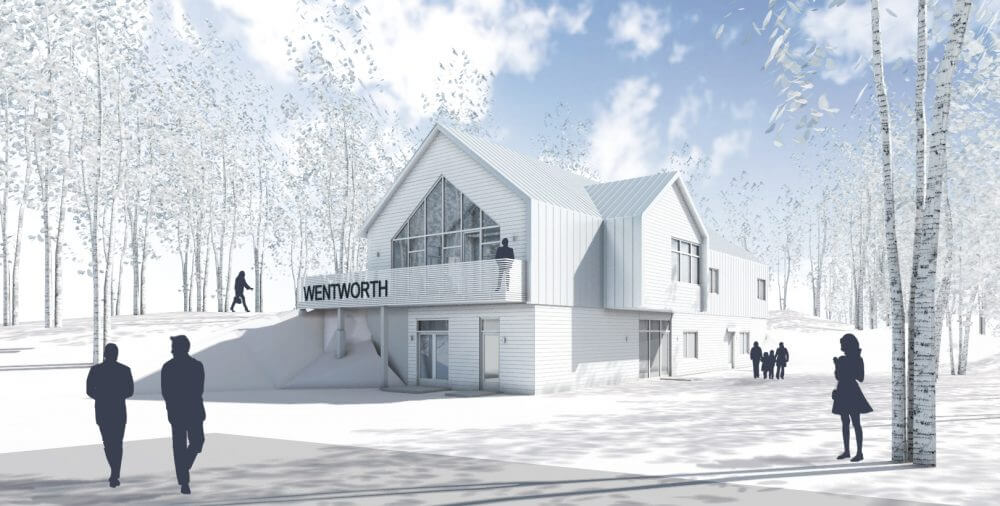 Wentworth Township Town Hall
The construction site of the Wentworth Township Town Hall began a few weeks ago. Inspired by Laurentian architecture, Cardin Julien is proposing a new wood frame building, bright and open to the outdoors. In taking advantage of the natural topography of the site, the firm offers a fluid implementation of the city hall using existing ground levels to reduce building materials while maximizing the natural insulation of the earth.
The construction of a new city hall will regulate various deficiencies in the existing building. These include the confidentiality of citizens, the accessibility of people with reduced mobility, as well as health and public safety concerns. The building includes offices, a conference room, a 50-person boardroom, an archive room, and a reception waiting area. The interior layout of the council room, the archive room, and the Wi-Fi zone will be implemented in the second phase of construction.
The Wentworth Township Town Hall construction is expected to be completed in the fall of 2019. Construction of the building is part of the Wentworth Recreational Path Project which will include an interactive pavilion, a wet walkway, a program of collective nesting boxes, a permaculture of native plants, and much more.