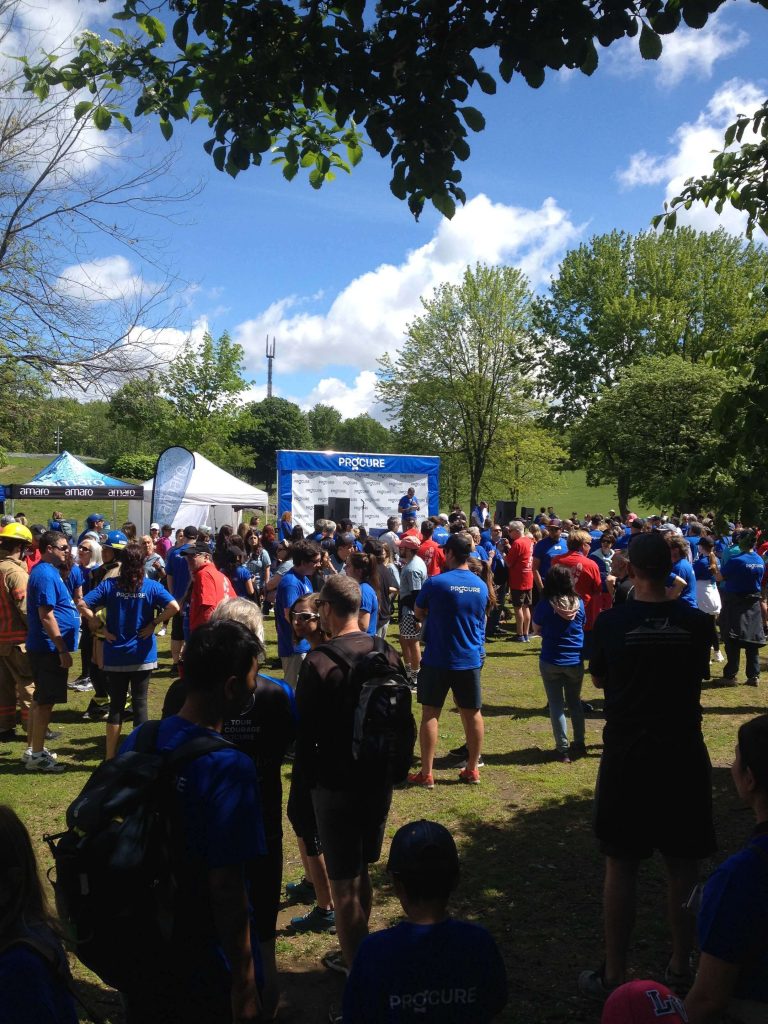 Cardin Julien in Journée du Courage Procure
The team Cardin Julien took part in the Courage Procure Day on Sunday June 16th.
Several sporting challenges were offered to participants and the objective was to raise funds for research, awareness and support for Quebecers with prostate cancer.
Jean-François climbed the Camillien-Houde hill 12 times on his bike as part of the Tour Procure. Jeanne and Flávio have also cycled up Mount Royal several times. Caroline and Sébastien took part in the 5 km race. Guillaume completed the 10 km race and Pierre participated in the Walk of Courage.
The firm's team enjoyed taking on those sporting challenges while supporting the cause of prostate cancer, a disease that affects thousands of Quebecers every year.