Centre de création de Boisbriand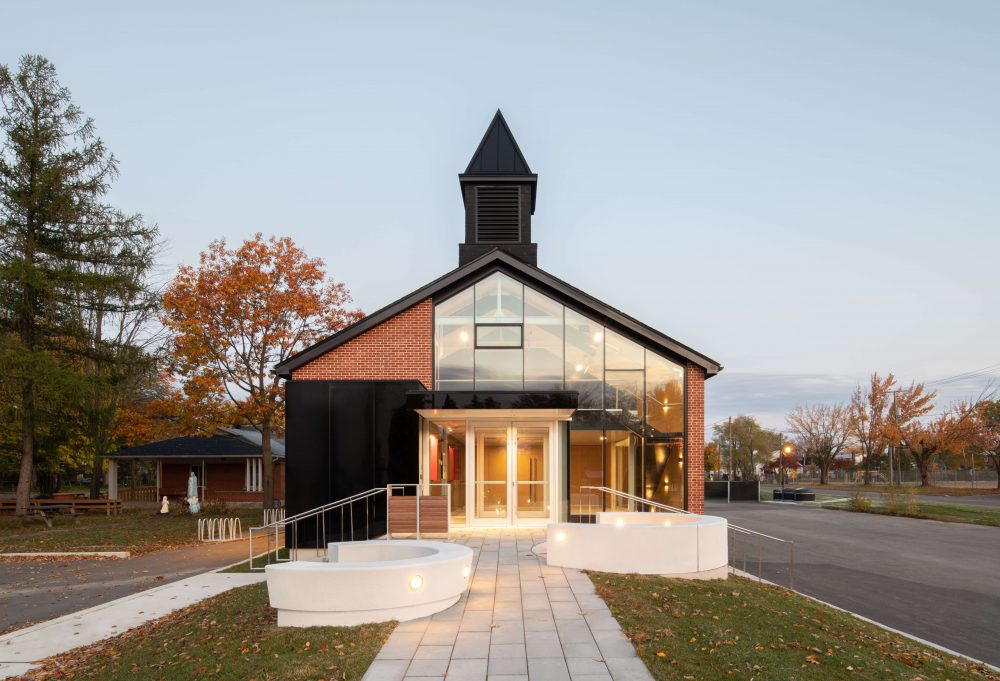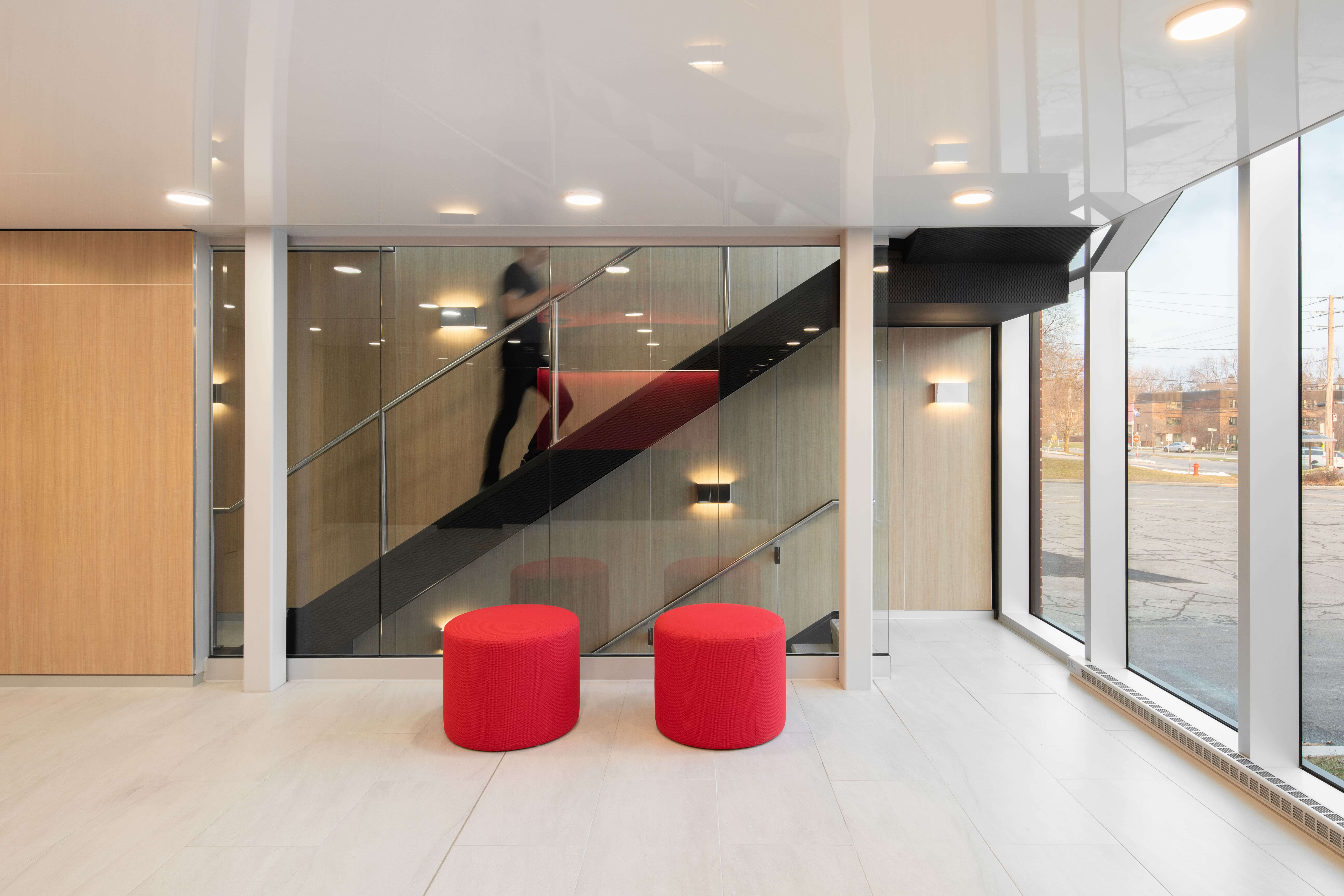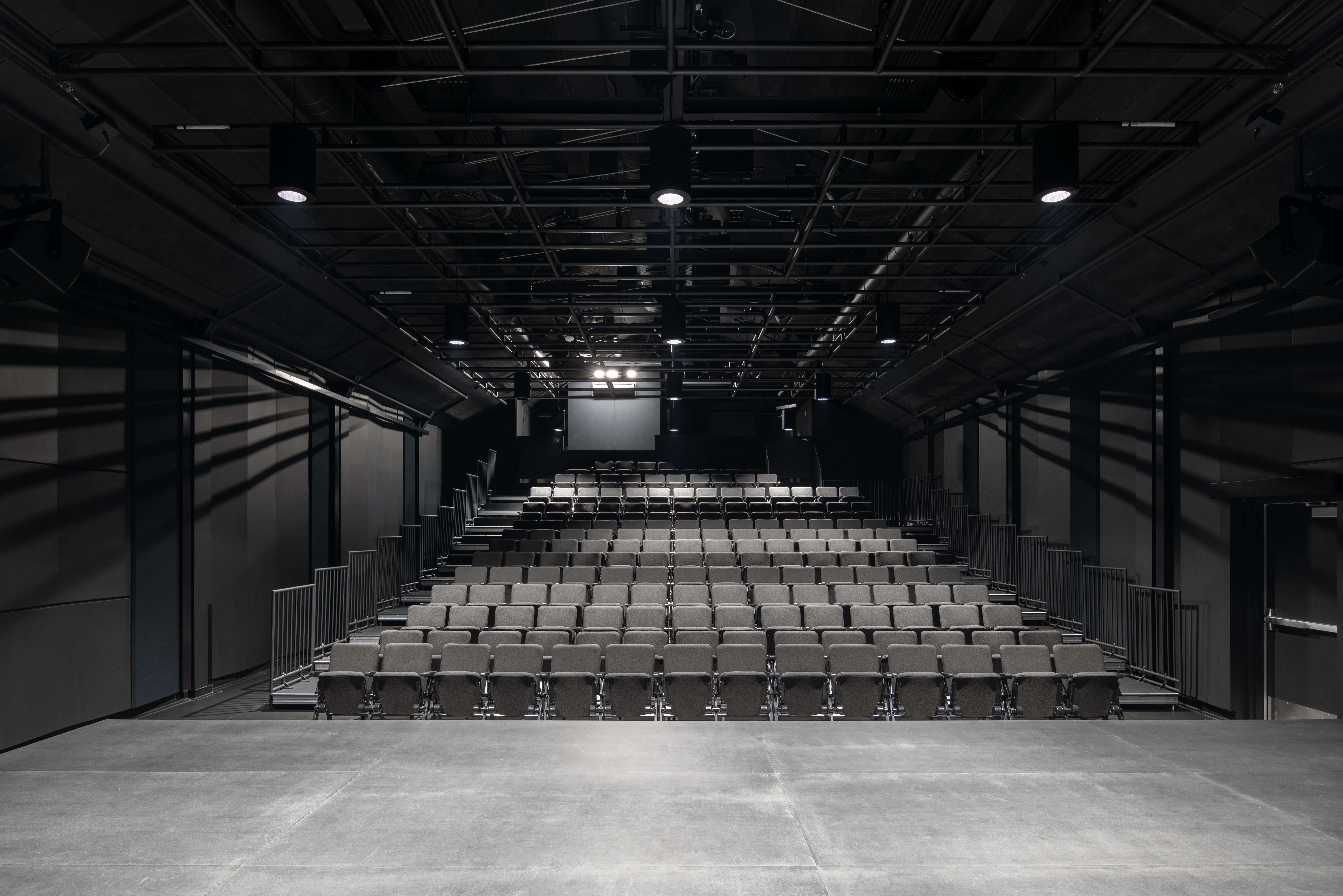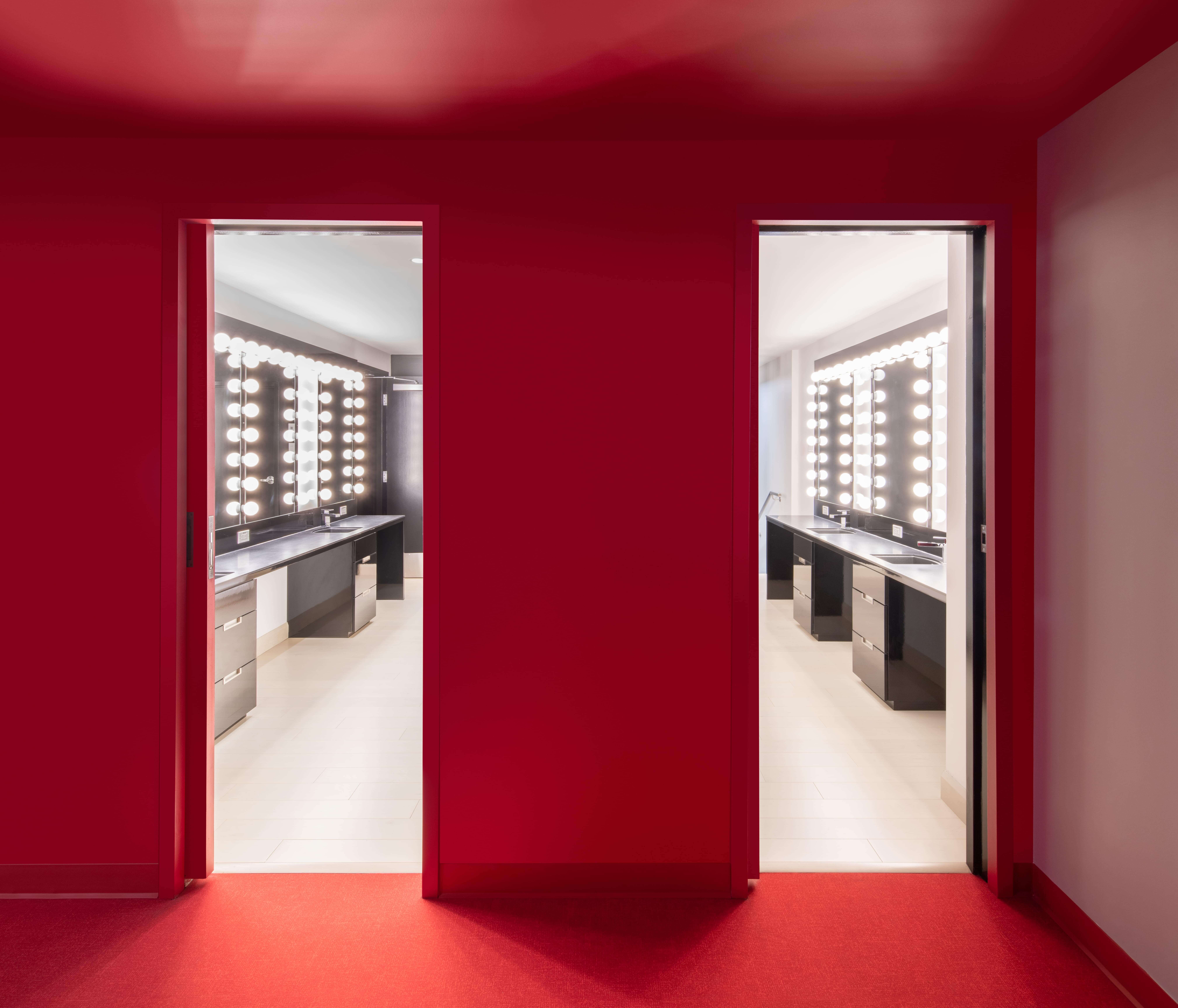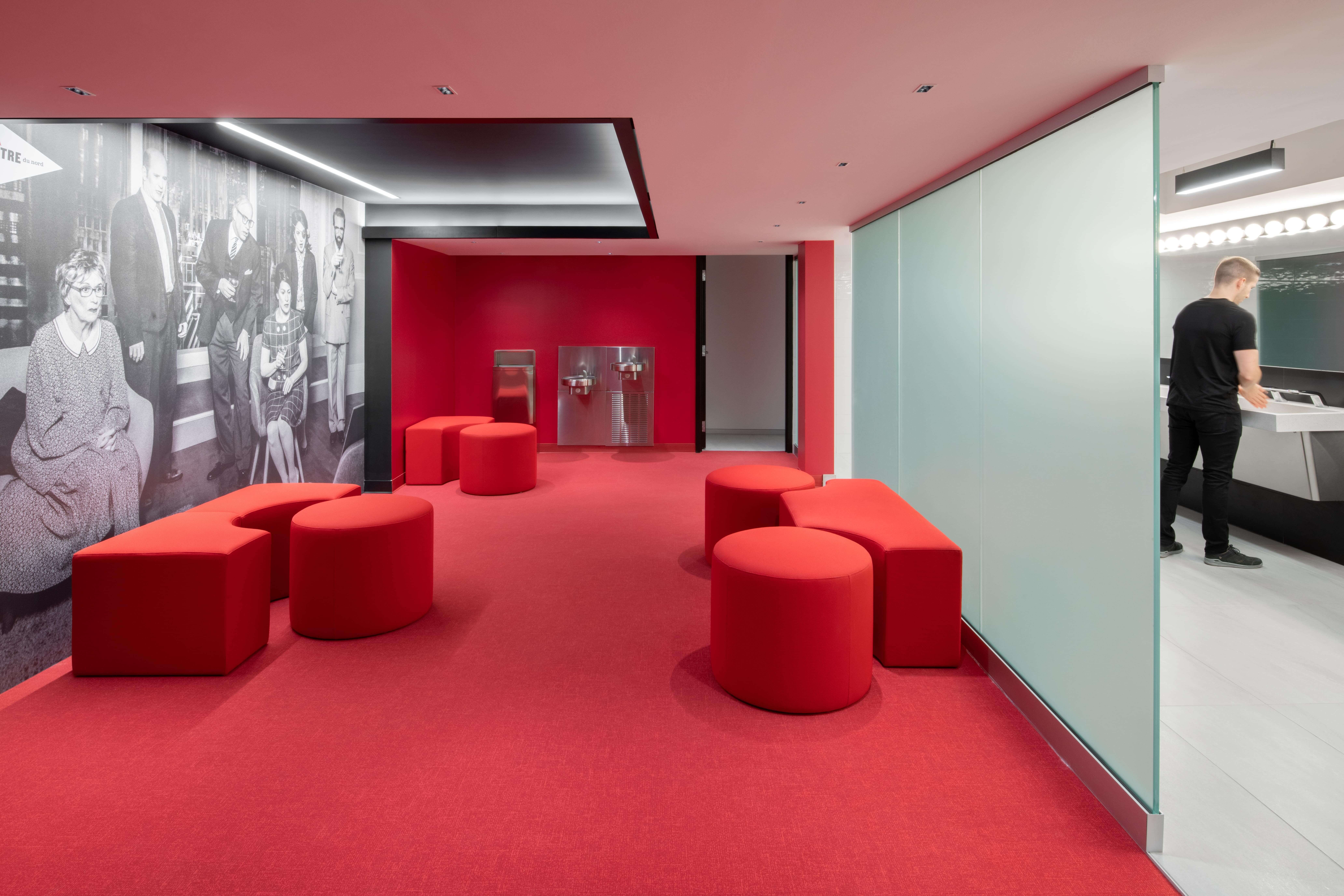 The project consisted in transforming the Notre-Dame-de-Fatima church into a cultural presentation center for the City of Boisbriand, to welcome the Petit Théâtre du Nord team. The objective is to offer to the citizens a versatile and polyvalent space, offering 4 different room configurations. Thus, the creation and performance room is equipped with technological and scenographic equipment that meets the needs of creators and artisans.  The room is mainly used for theatrical performances. The acoustics are therefore designed with the human voice in mind.
The transformation also aims to facilitate access to the building. The solution developed responds to this need and enhances the immediate environment of the center with a green space in front of the building that recreates the spirit of an inviting square in front of the building. This new public space becomes a pedestrian link from the street to the entrance and allows a fluid transition between the different levels. This exterior design, as well as the opening in the façade and the contemporary extension, give a new character to the existing building, opening it to the public space and affirming its new function.