Pavillon d'accueil Parc Rivière-des-Mille-Îles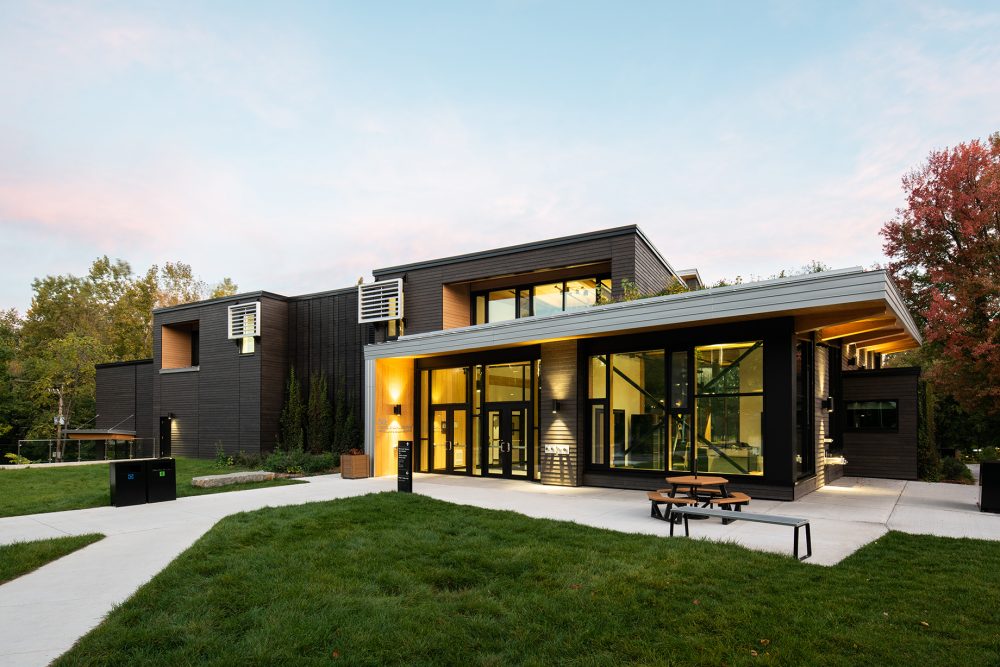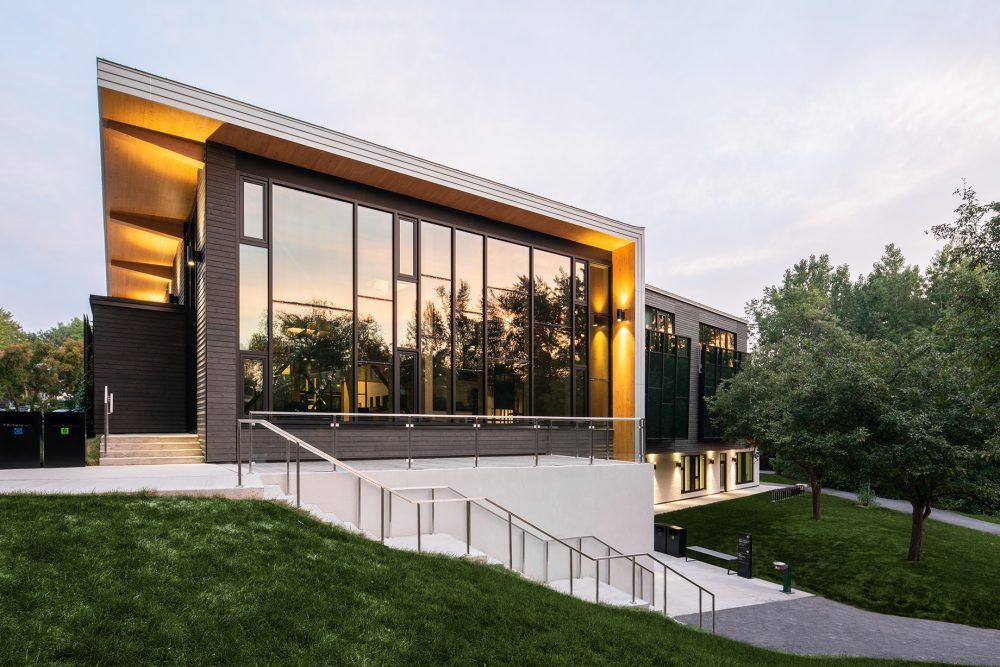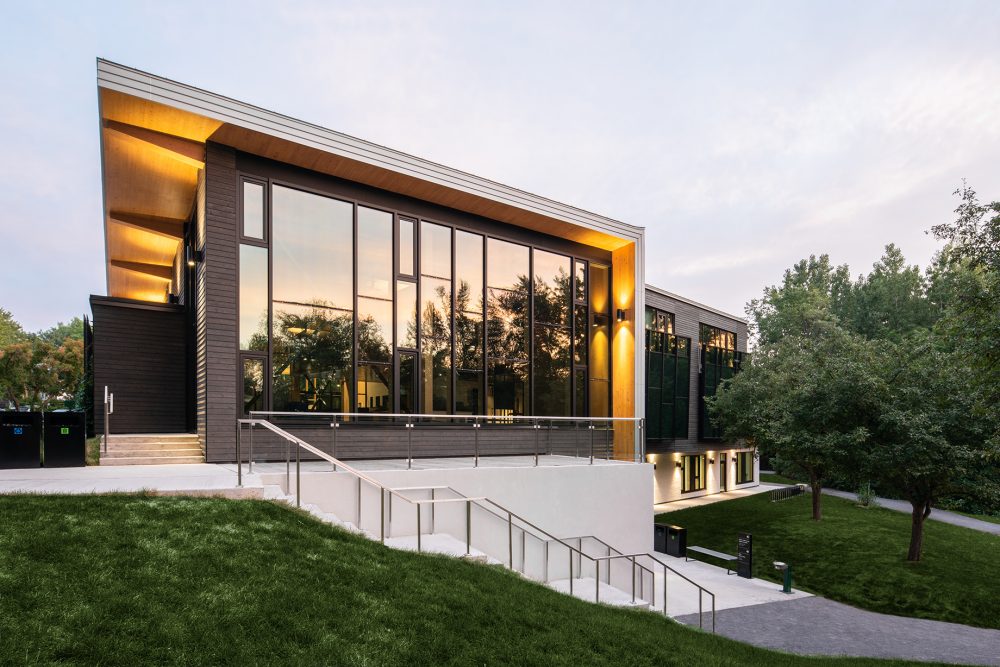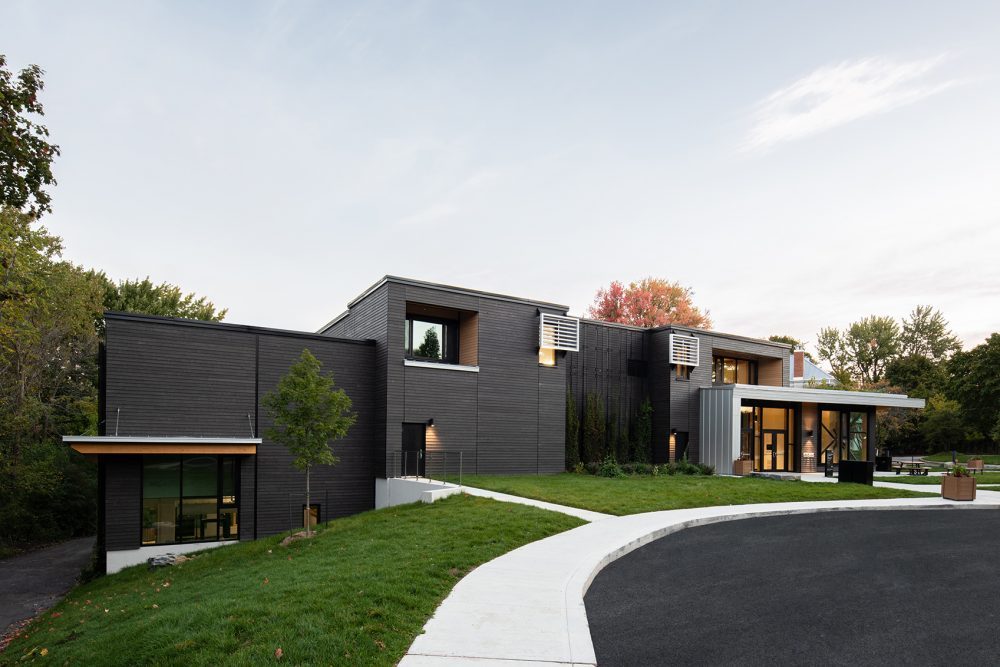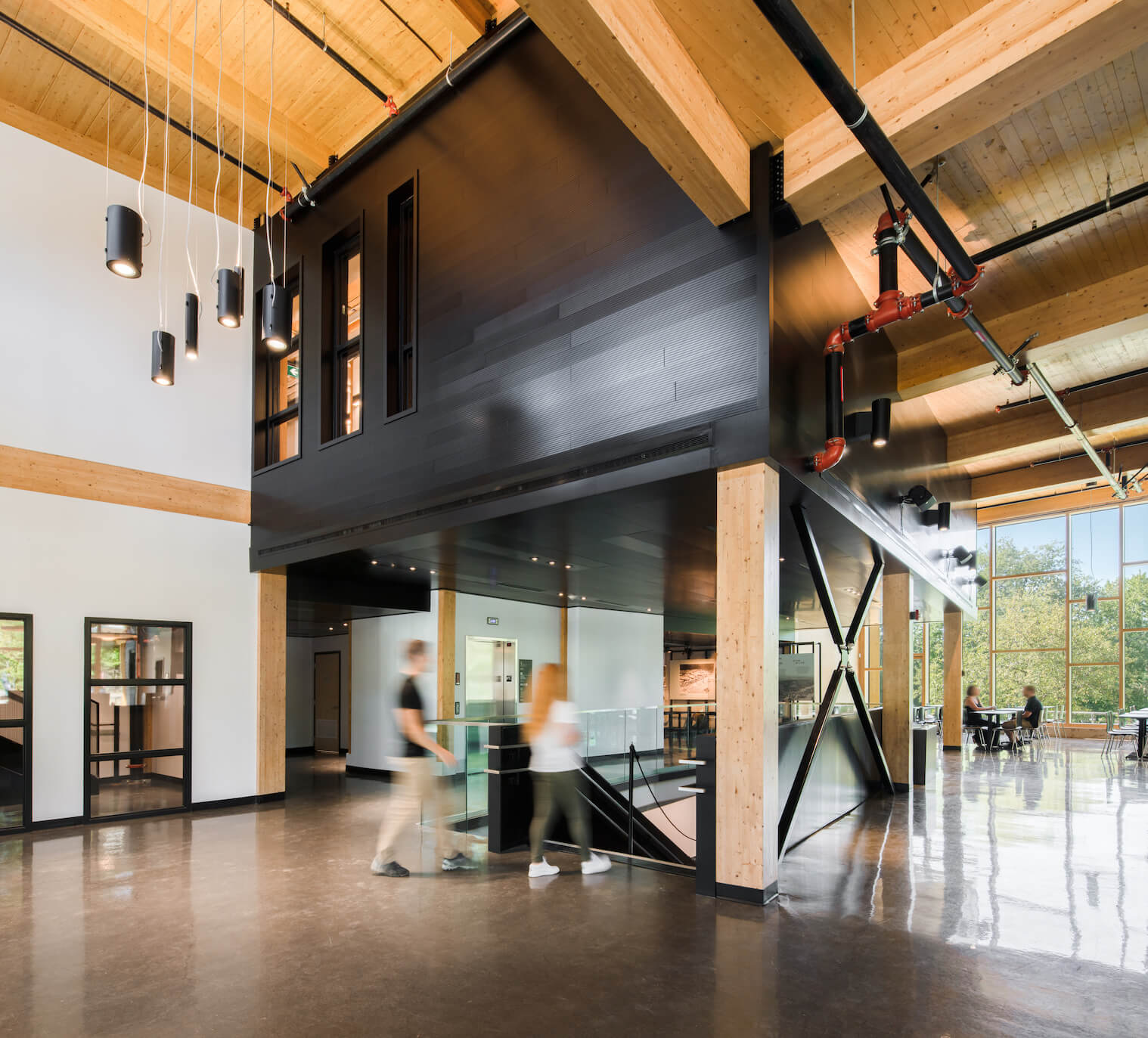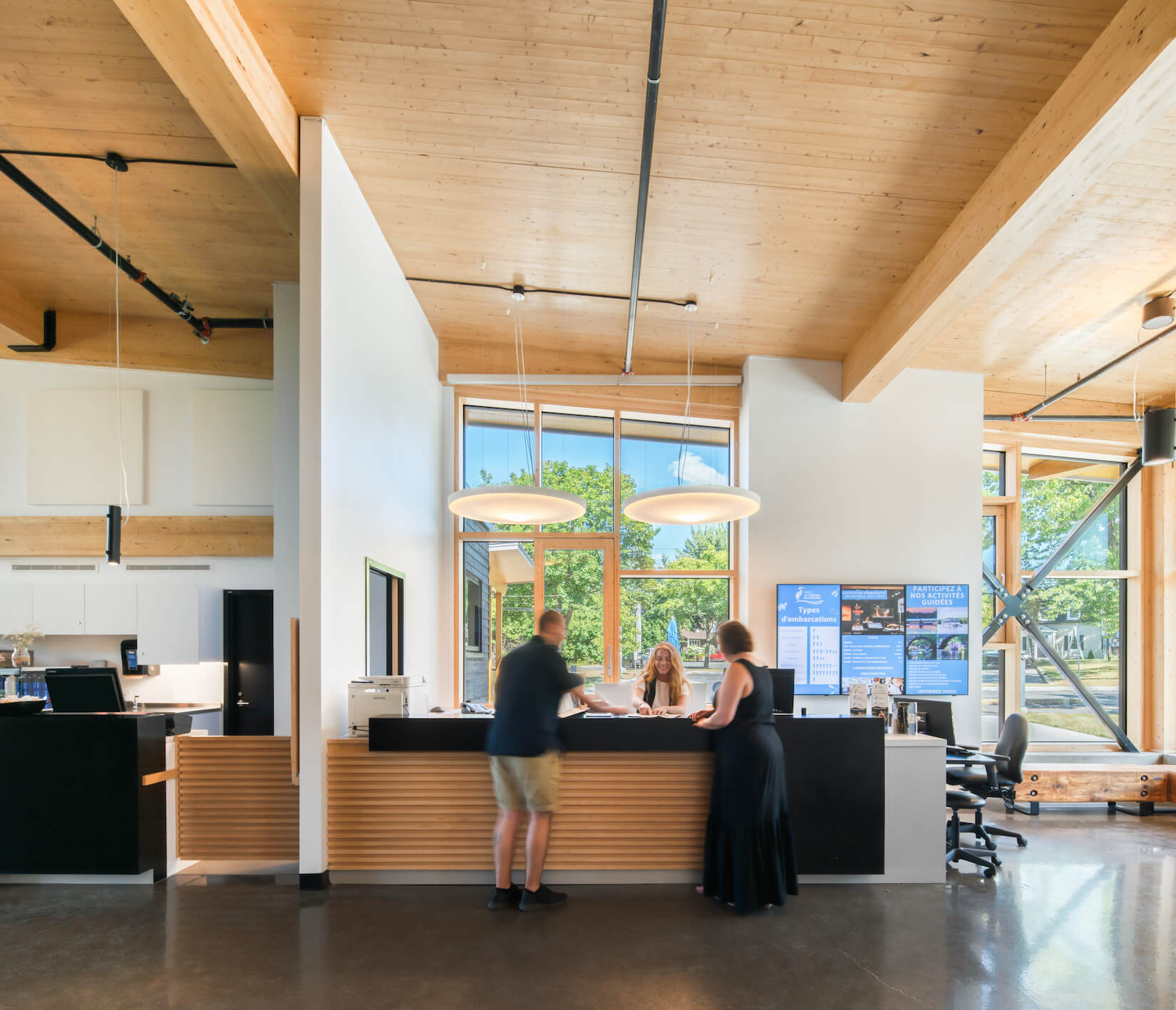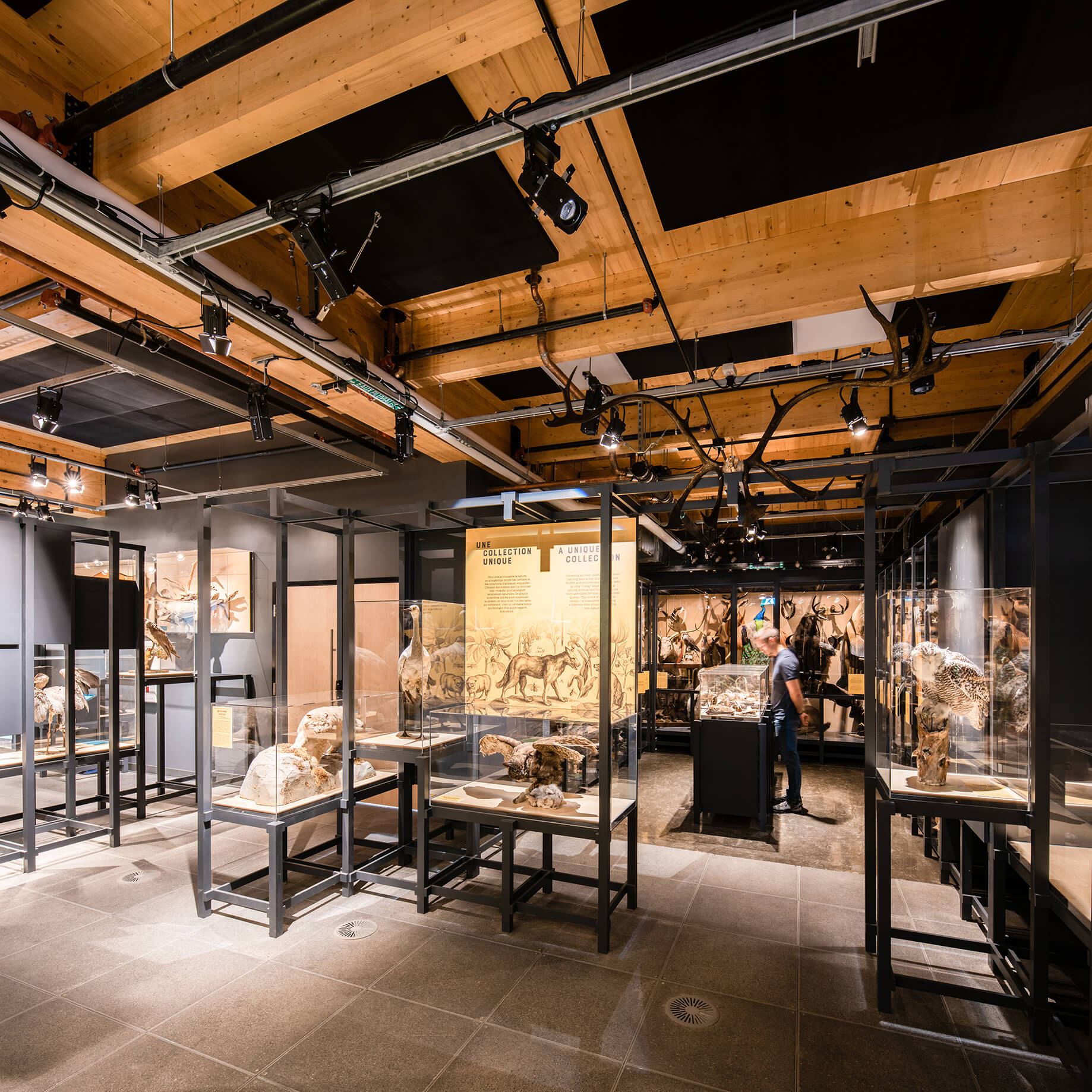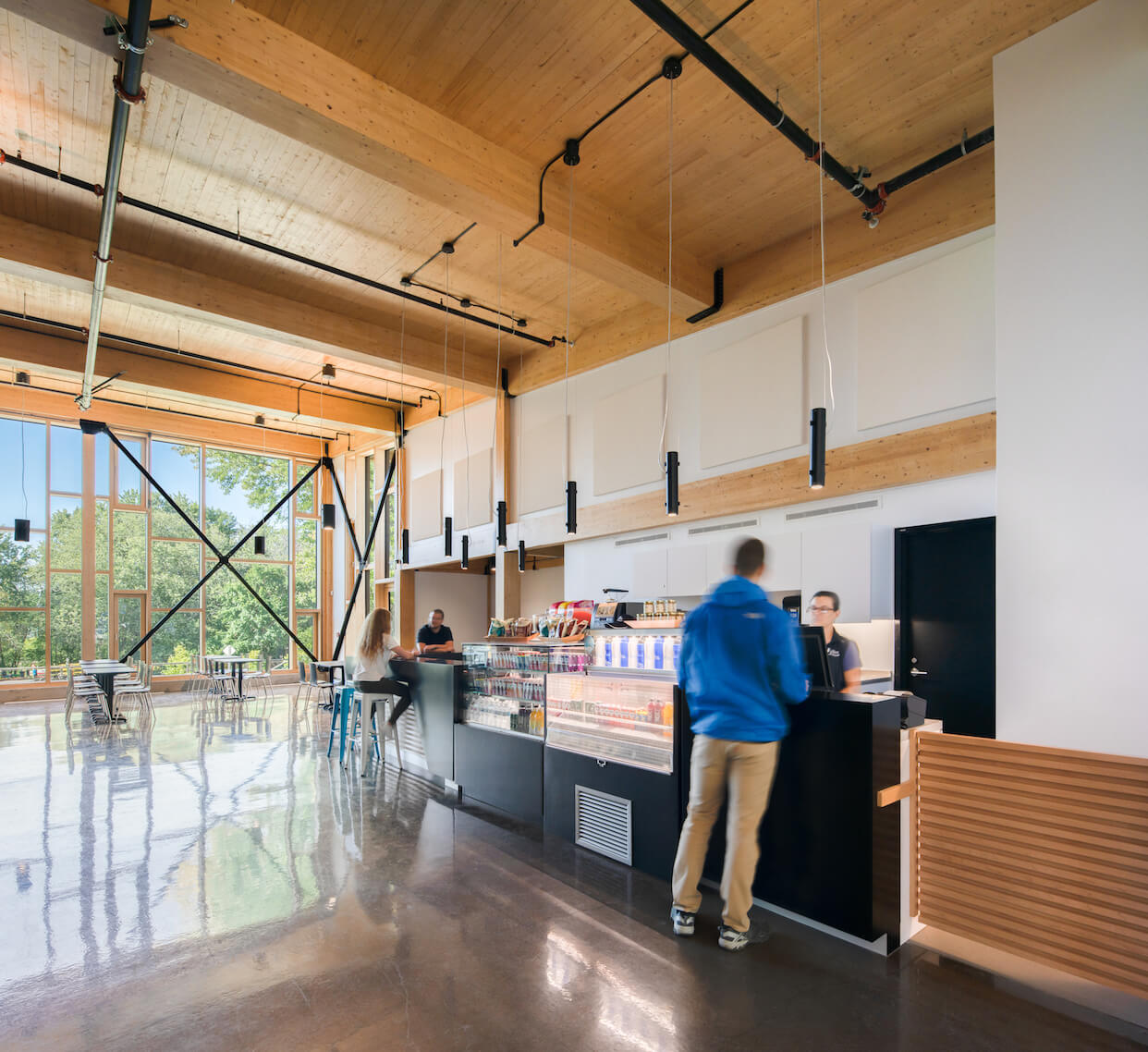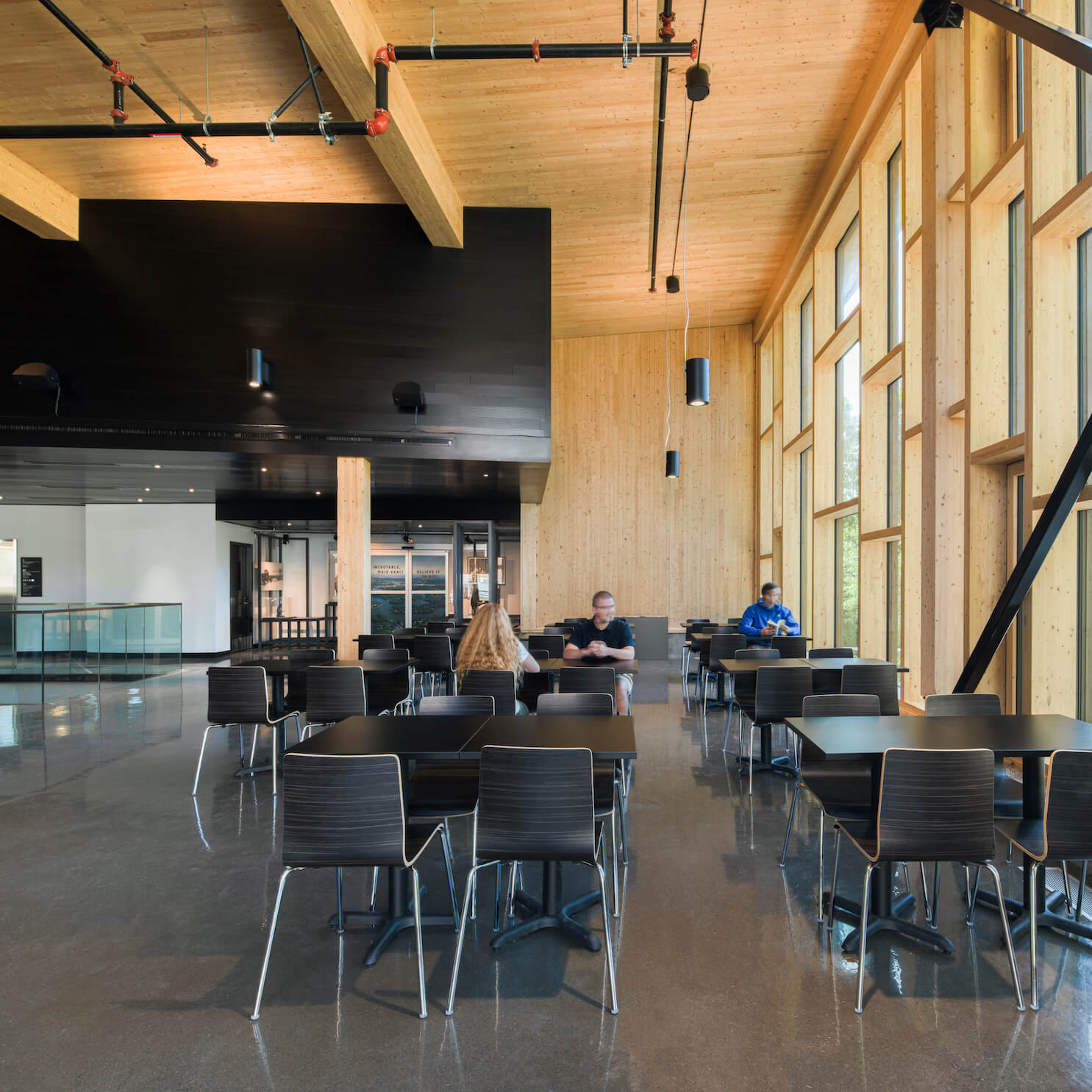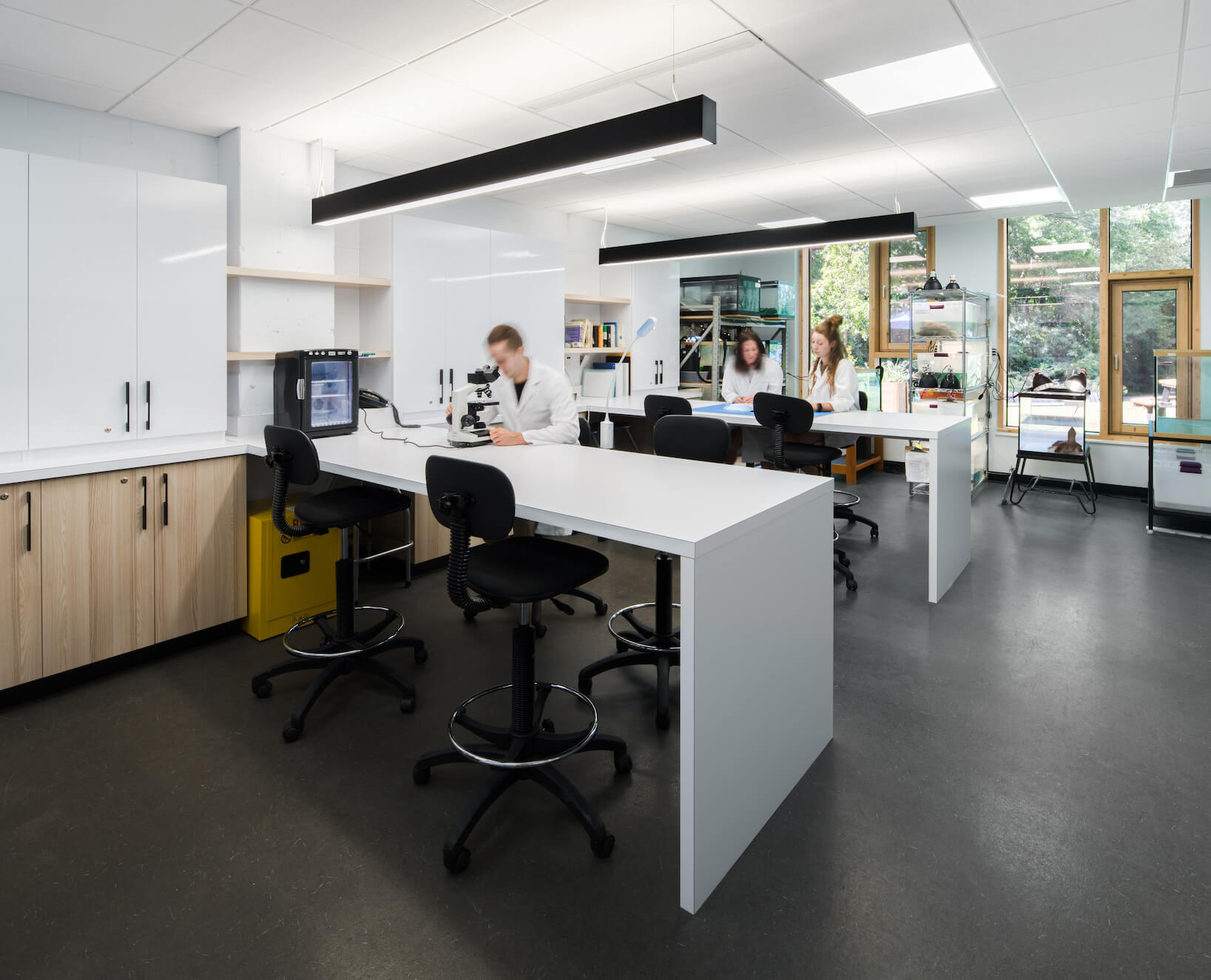 The new exploration centre of the Parc de la Rivière-des-Milles-Îles in Laval offers a space for the interpretation of surrounding ecosystems as well as annual educational activities. The major intervention is the demolition of the old pavilion and the construction of a new center at least twice as big. The project also includes the renovation of the old stables to be used as a workshop and distribution kiosk for equipment (docks, supports and nautical equipment. The project has a component of landscape architecture for the site (parking, bike path, pedestrian access).
The ground floor accommodates a large multifunctional entrance hall opened to the parc and the river (coffee shop, reception, conferences, shows) and the museum schedule (exhibit, animal reserve). The lower level (at the level of the river) houses the equipment rental space, an ecological laboratory, the researchers' offices and the day camp. A rentable multifunctional room, which can be divided into three is on the upper level, with the staff room. The building is one of the first projects aiming a LEED NC 2009 Gold certification (water savings, rainwater collection, energy savings, natural ventilation, green roof, climbing vegetation, high performance envelope, wood curtain wall with triple glazing, etc.).
The new building acts both as a service point for activities in the parc and as a community and educational space.
Exploration Center Website