New chalet for Le Triangle park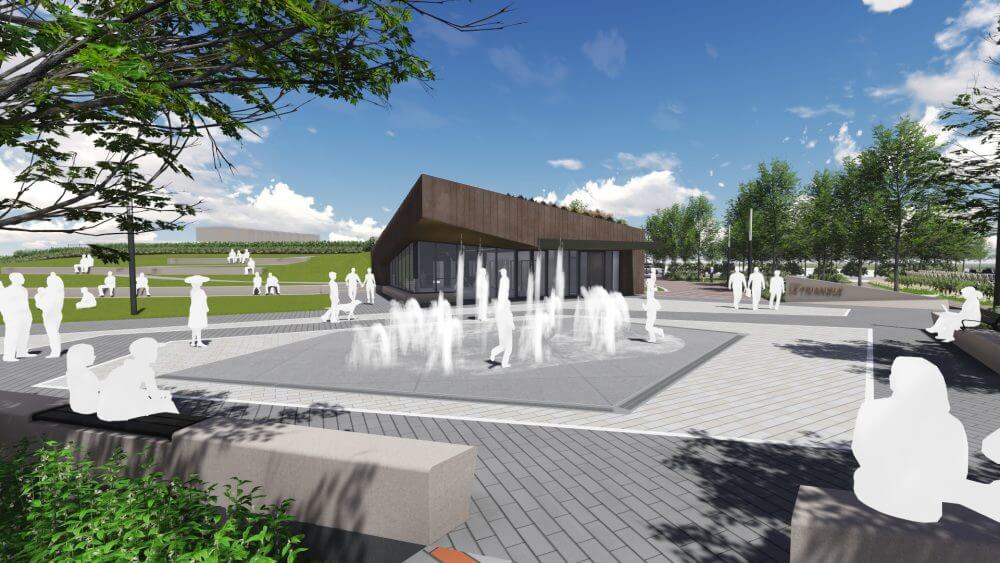 The "Le Triangle" park project consists of a new 8,600 m2 park housing an arboretum, exterior bleachers, and a public square with eye-catching fountains.
The park's new chalet includes a garage for maintenance equipment, a large multifunctional room with a kitchen for various events, washroom facilities, administrative offices, and a book distribution area affiliated with neighbourhood libraries that includes a reading area.
The chalet also aims to demonstrate excellence in sustainable technology. Solar panels will be installed on the south facade and will provide shade during the summer months.
A Canadian well will serve to regulate air temperature depending on the season and promote the use of natural ventilation. A geothermal well will supply the chalet with heating and air conditioning.
Many architectural strategies were also used to promote the building's environmental friendliness, such as high-rise windows that provide natural ventilation via the chimney effect, strategic building orientation, and a green roof that reduces the heat island effect as much as possible. The new landscaped embankment connects to the building's green roof, and the terrain's topographical variations echo the metal facade's dynamic, angular strip. The architecture and the park are united, and in constant dialogue.