André-J.-Côté Park pavillion – Candiac
Cardin Julin inc. et Olivier Blouin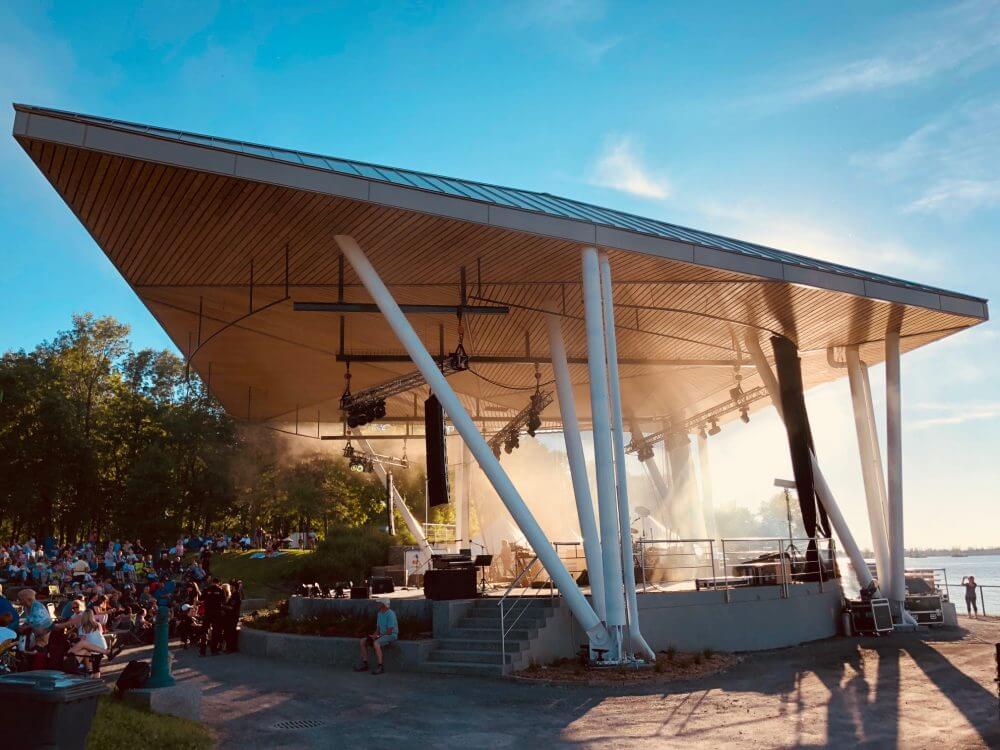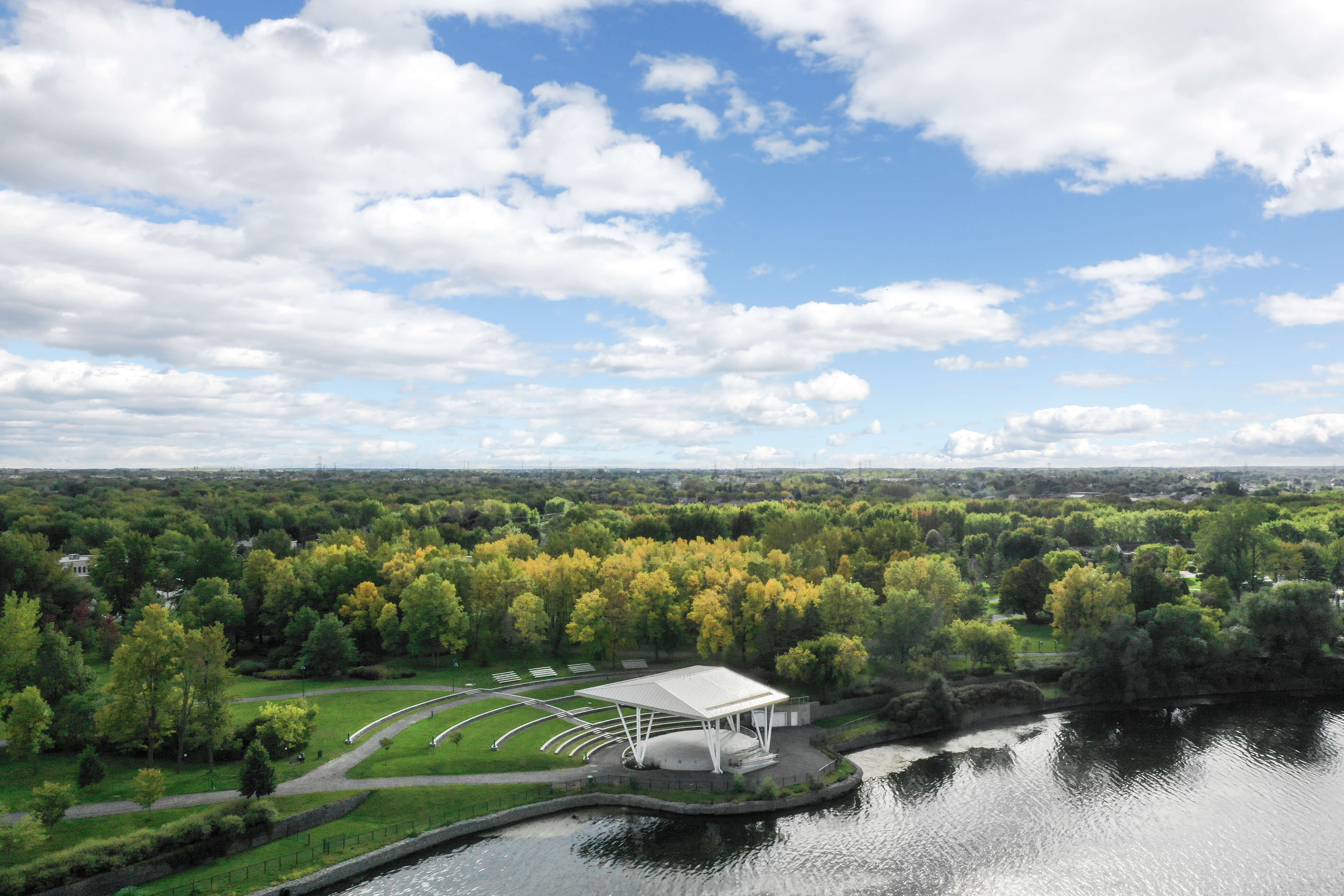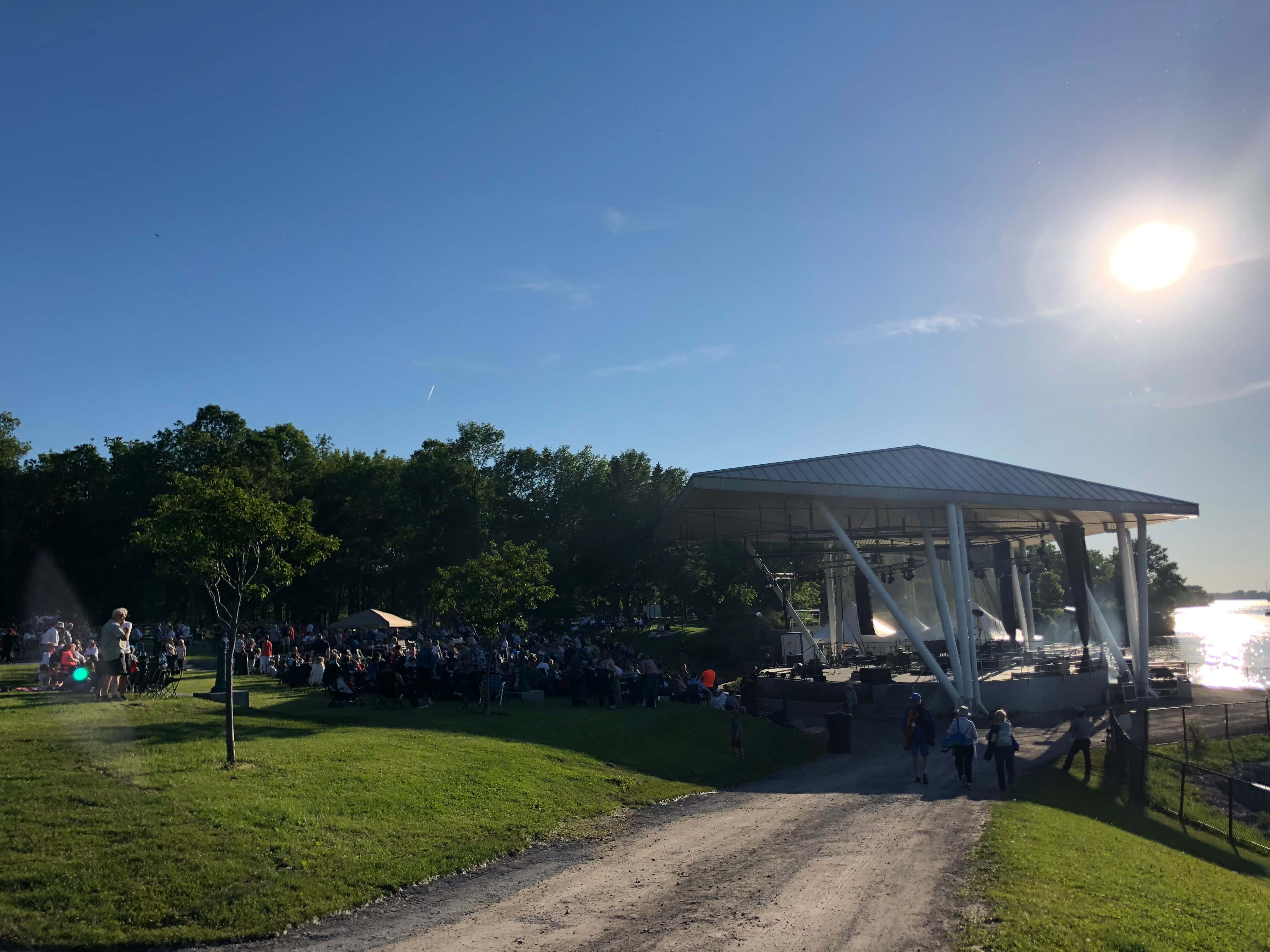 This project mandated Cardin Julien to build a roof for the exterior stage at André-J.-Côté Park in order to facilitate its permanent use. The proposal featured light, open-concept, minimalist design.
The shape of the roof's trusses minimizes the thickness of the roof's ends, reinforcing the idea of visual lightness. The side openings provide an unobstructed view of the city, while offering protection against the elements. The shape and inclination of the roof reduces its visual impact as much as possible, revealing a huge surface of wooden slats overlooking the stage.
The wood slat design is directly tied to the overall structural strategy (triangular trusses and inverted tripod-style columns). The use of wood under the roof provides a warm, chic, and welcoming environment that creates a dynamic configuration while improving its acoustic performance. The combination of materials (stone, metal, and wood) is tied to the outdoor pavilion's purpose, and is adapted to the park beside the river: white cylindrical columns and triangular wood slats evoke a nautical theme. The slats' configuration also facilitates the integration of subtle, efficient lighting. A strip of lights along the roof's perimeter expresses its form and finesse through brightness while also directing the eye towards the city banner. This design gives the project a distinct signature look, without sacrificing a feeling of harmony with the park. The trapezoidal roof, angled towards the river, is placed elegantly atop stage to provide the community with a creative, inspiring performance space.