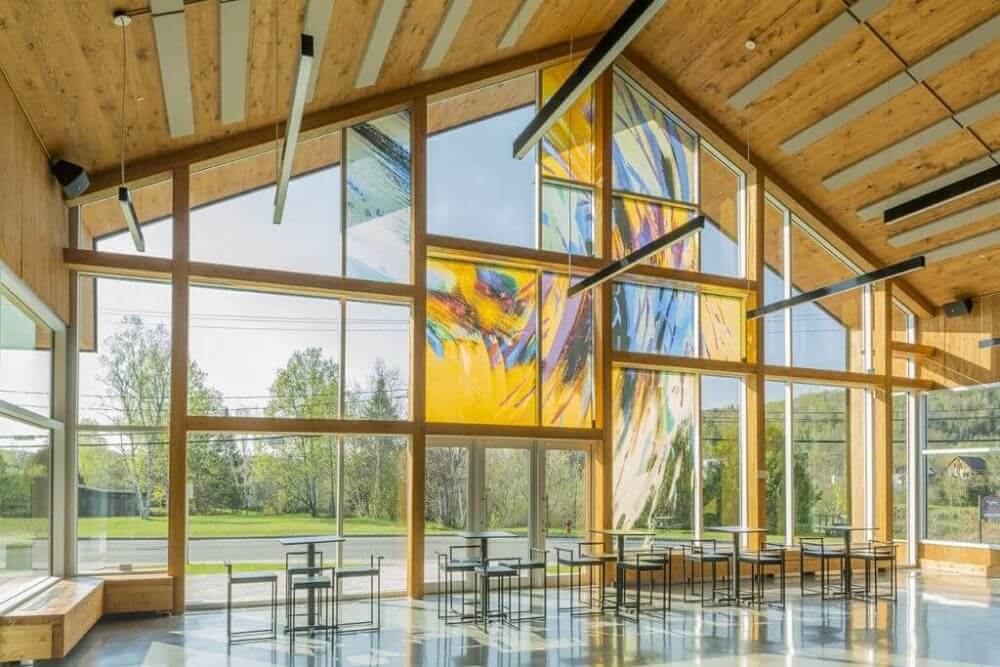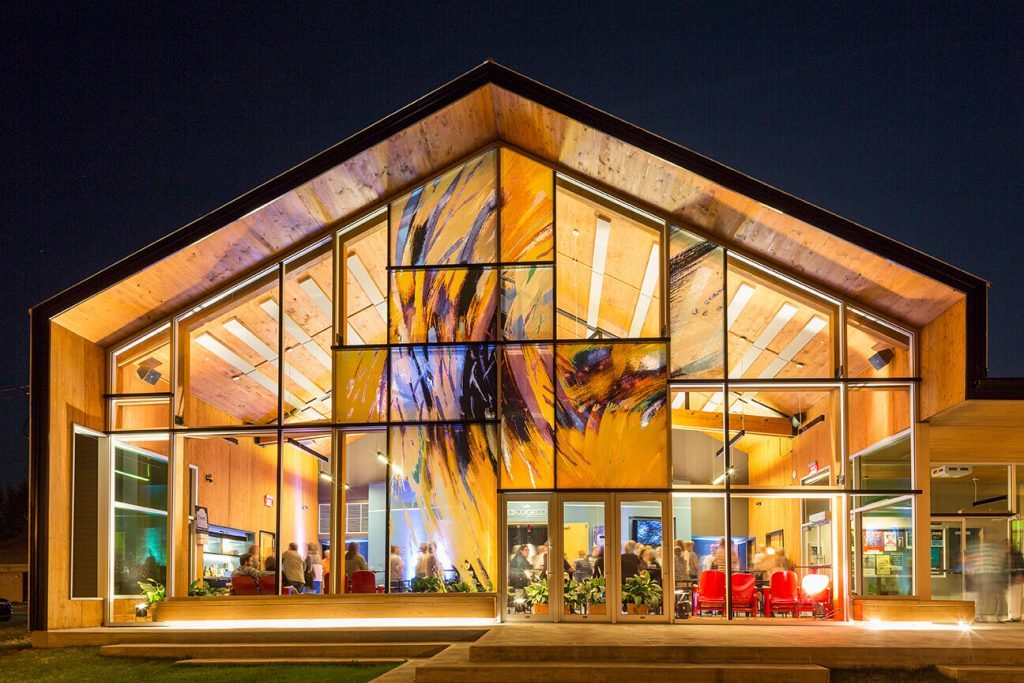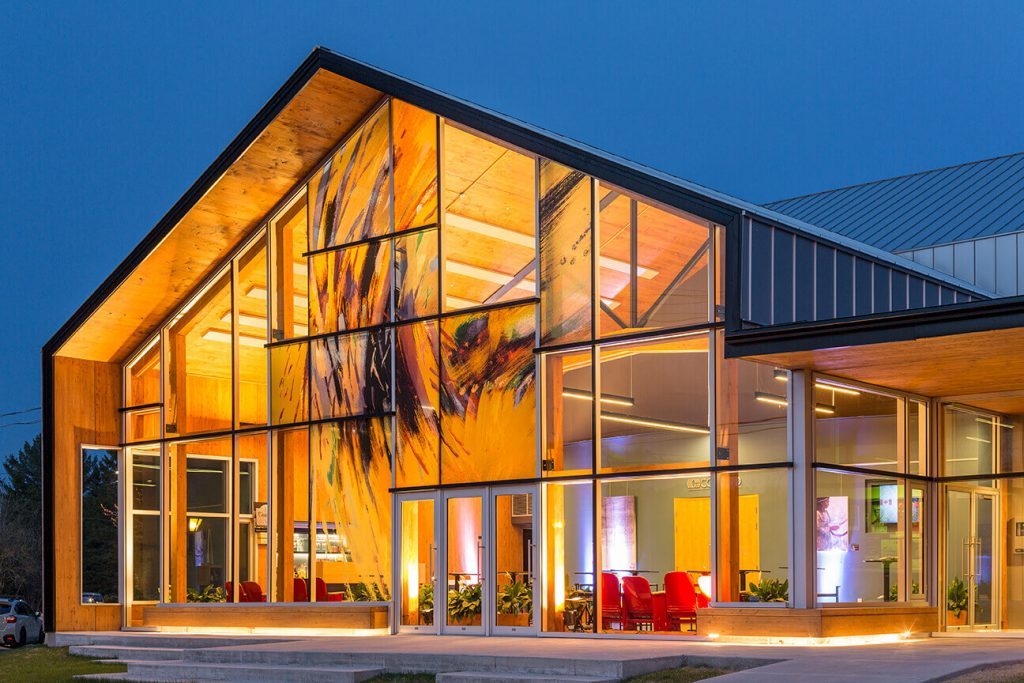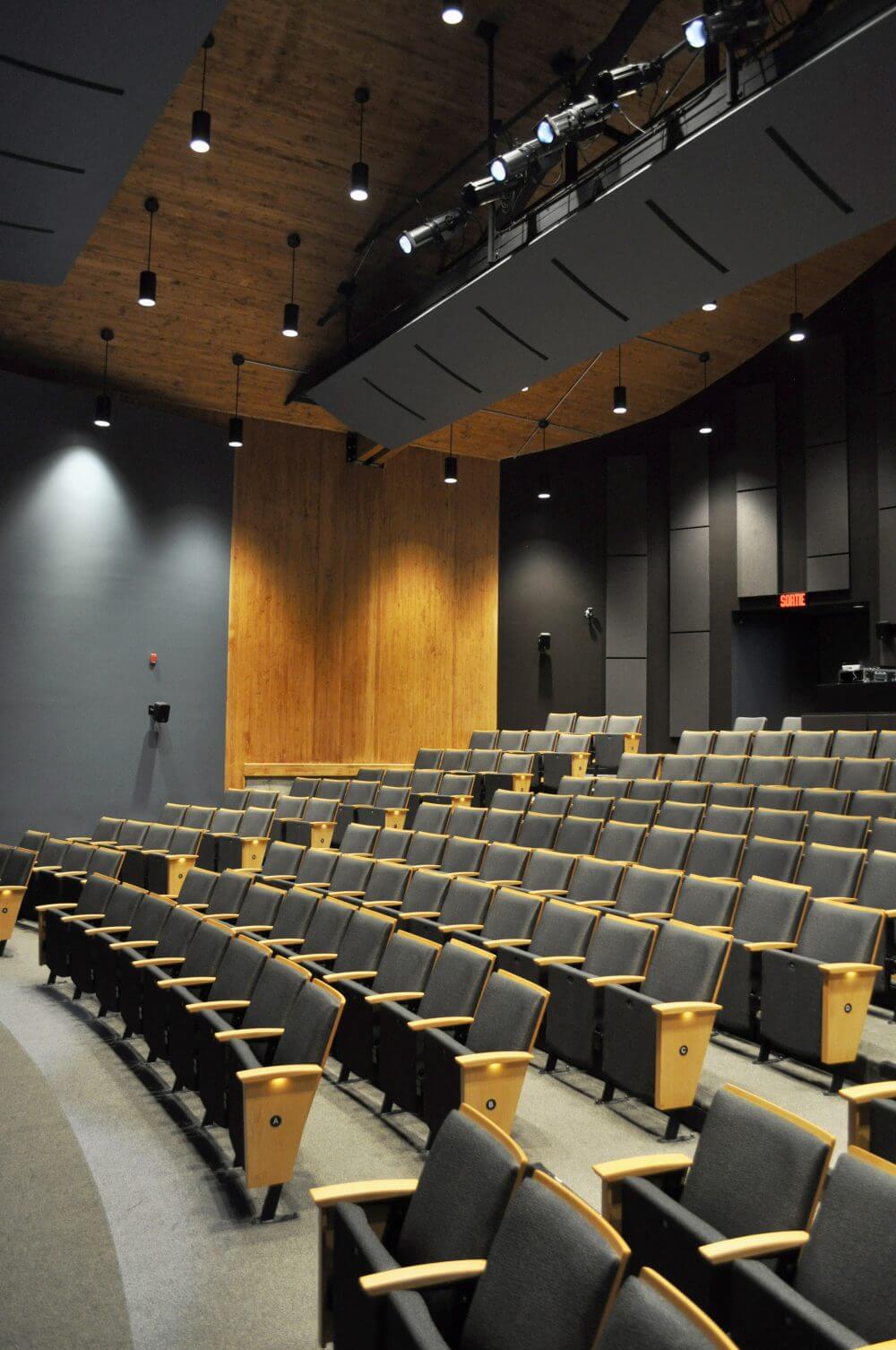 The construction of the new Théâtre du Marais is an opportunity to guarantee that the Val-Morin community will have access to cultural events in the future. The new theatre's design echoes the old building, located on the opposite shore of the Rivière du Nord.
The theatre, which can accommodate 176 guests, features two rows as well as "italian-style" seating to encourage interaction between actors and spectators. The foyer area can also accommodate other smaller performance events, small exhibits, and gatherings.
The space's functions are divided into three subdivisions, which are reflected in the architecture. Welcome areas for the public and event spaces (the foyer, the theatre, and the stage) are the central component. The technical rooms (kitchen, washrooms, mechanical rooms, storage, and unloading areas), as well as the administrative areas/artists' areas (offices, ticket office, dressing rooms, green room) are located on either side of the main area, reducing the visual impact of these large-scale spaces.
The facade integrates an art piece into the curtain wall, to be enjoyed from both the inside and outside of the building. The foyer provides a beautiful view of the winding river, as well as the centre of the Val-Morin village.
Théâtre du Marais Website (in French)