Scène Parc Wilfrid Bastien- Saint-Léonard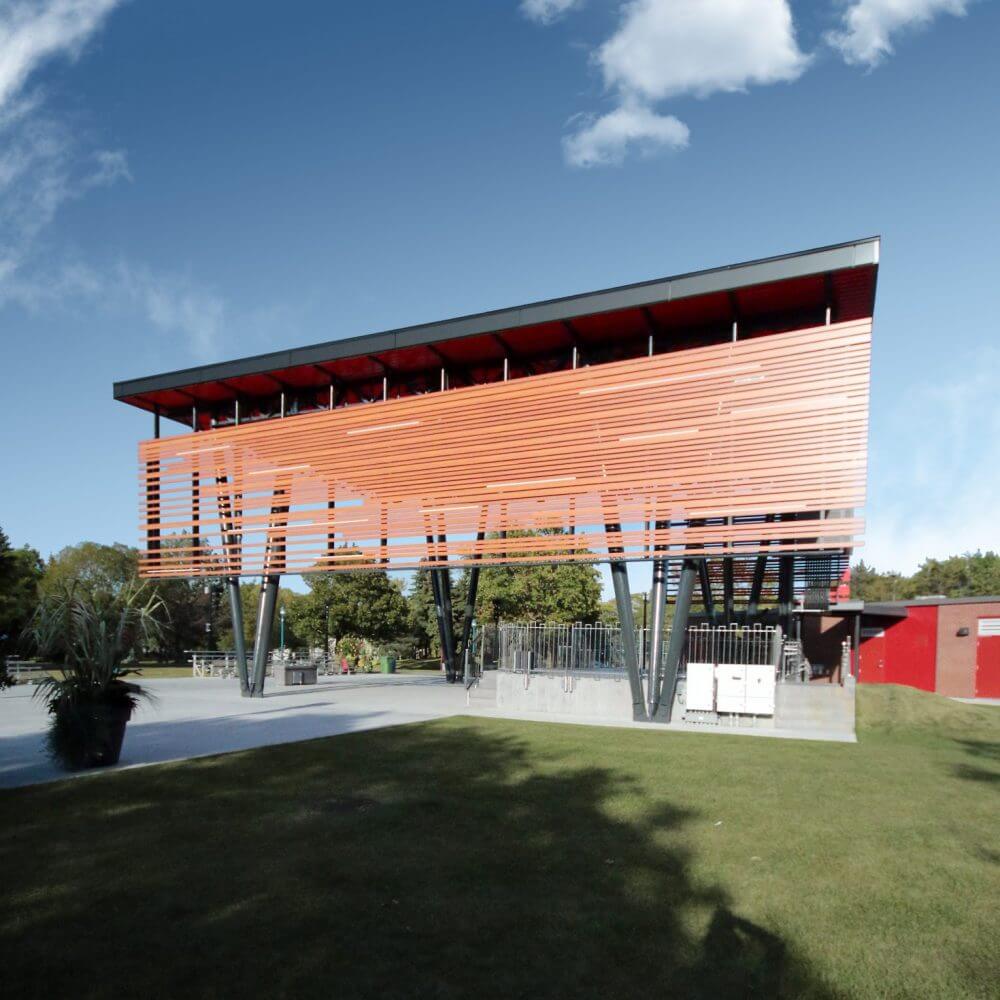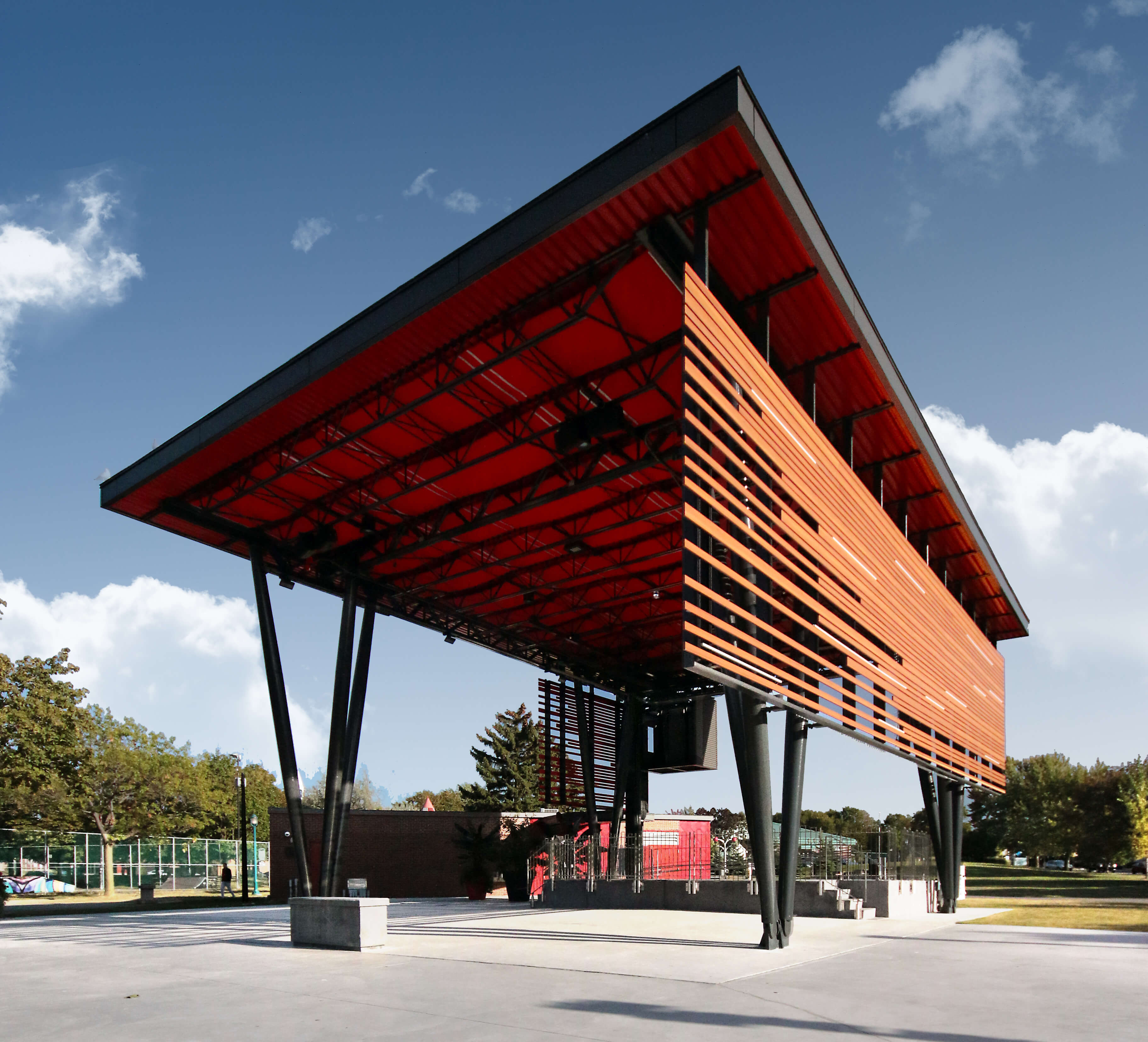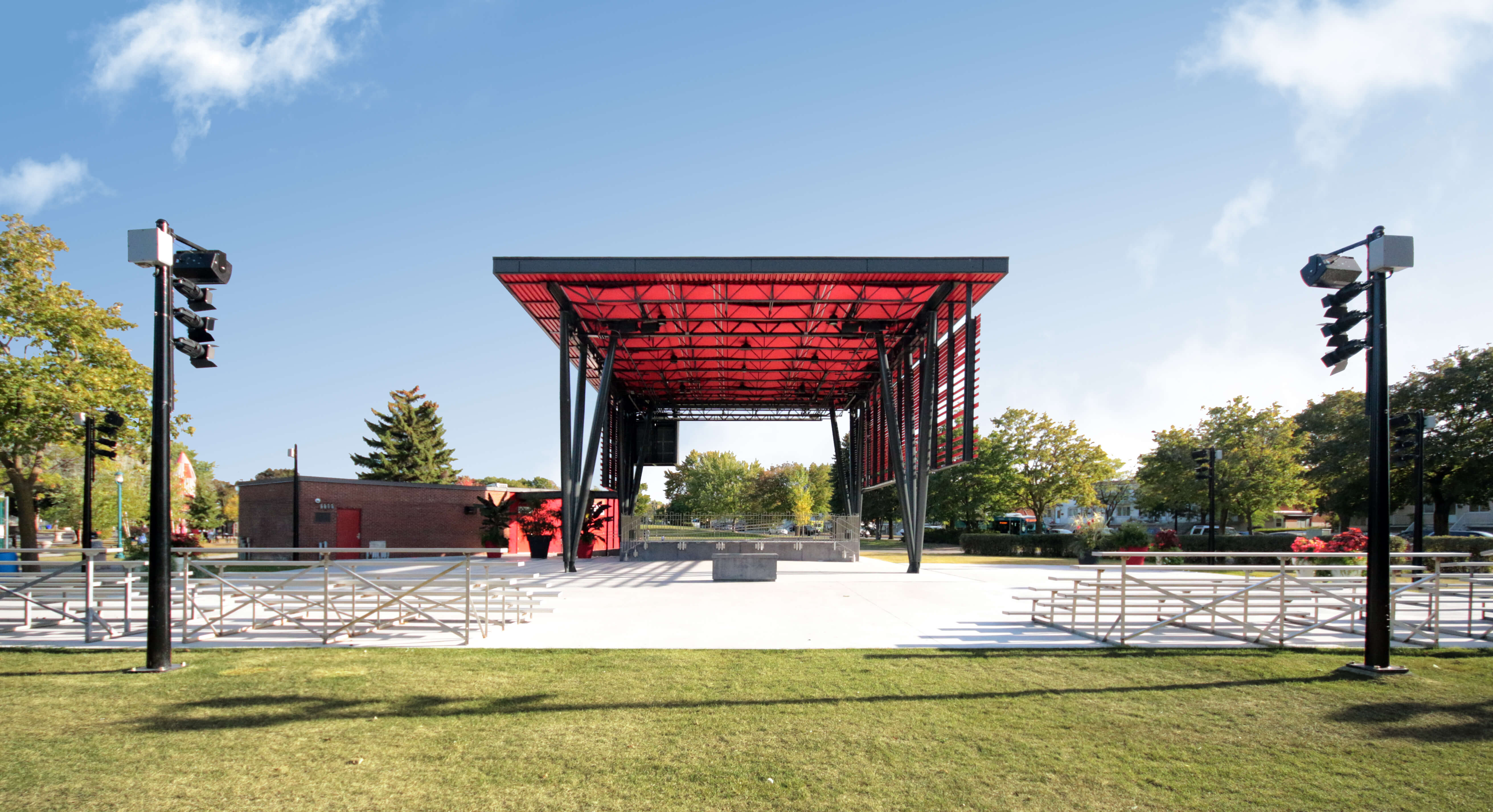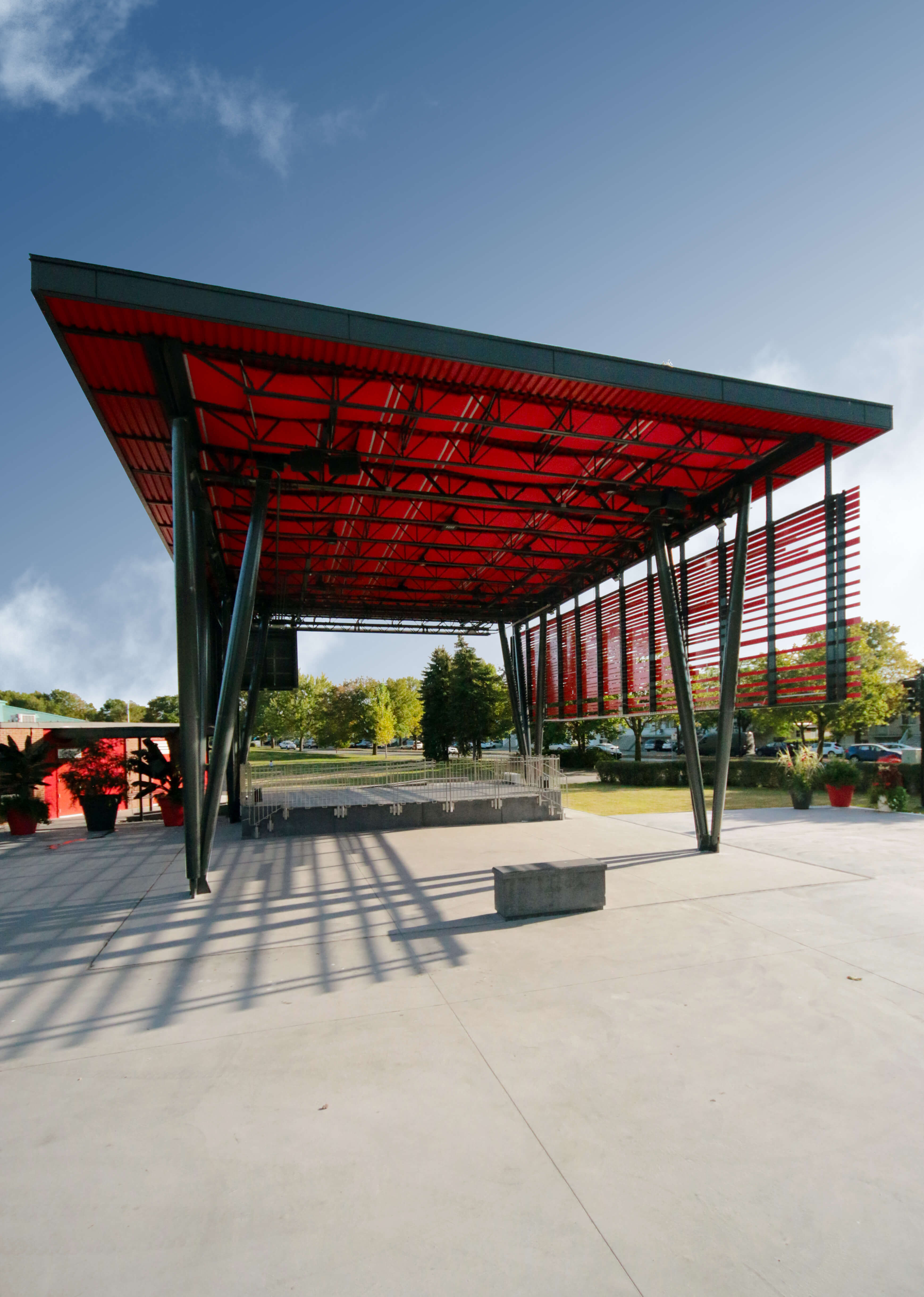 The Saint-Léonard district wishes to have a new exterior stage to accommodate a large variety of cultural events as well as offer a protected space for community activities to be held. This new cultural equipment must be adapted to all seasons, and allow winter festivities.
The wood motif and the openings on the sunshades fit in the park's green space. The sunshades have as a double function to diminish the luminosity at the end of the day and to only partially reveal to the visitors walking towards the site the surprise hidden inside. Indeed, the sobriety of the wood motif on the exterior of the sunshades makes way for the bright red on the interior: nod to the traditional red curtain in theaters transposed to the ceiling and the underside of the sunshades, all which is supported by this unusual structure of conical columns on pivots. The main sunshield is equipped of an integrated lighting, which animates the façade in the evening and makes it the pavilion's main façade.
City of Montreal Parc Website (in French)